Artificial Intelligencer
• A special technology supplement to The Mattopia Times •
Publisher's Note: We are tickled beyond all reason to rename and rebrand Wiitopia as Artificial Intelligencer. Refocused, reenergized and reengaged (we're just about out of "re-" words), we have grown up and decided to put the video game-based origins of this section behind us. In short, we don't have time to play games. Enjoy that pun. Savor it. Actually, part of the reason is the aftershock we're still going through ever since Disney discontinued its Infinity line back in 2016. We were left distraught, beside ourselves, lost; we felt abandoned. Okay. That's a bit much, a bit too dramatic. Pardon the hyperbole. (We love using that word. We love hearing professional news anchors pronounce it as "hyperbowl." It makes us giggle like school kids.) And rest assured Artificial Intelligencer has nothing to do with the Kardashians, syndicated TV court shows or any other members of society (high or low) with dubious brain power. We're talkin' tech. Stone-cold awesome tech.
Clear Me at the Ballpark: It Clearly Doesn't Work
21 April 2018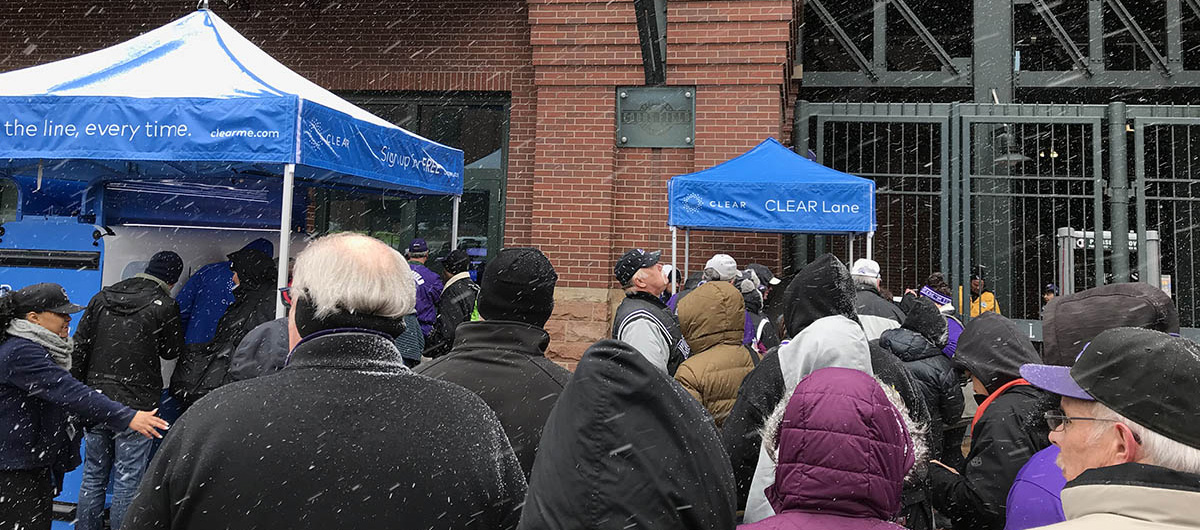 I made it to two Opening Day games this year. One was at Yankee Stadium on 3 April (postponed from 2 April because of SNOW!). The other was at Coors Field on 6 April (another frigid affair).
At both games, I used the Clear lane for — allegedly — speedy access to the park. Their slogan, after all, is "Skip the line, every time." But. Not so fast.
Proceed to more secure thoughts
Target's Cartwheel Deals Near You

22 January 2018
Target recently updated its app with a cool new feature: Cartwheel Near You. I was wondering when something like this would be available and it's great to see this advancement in making the brick-and-mortar experience (almost) as easy as cyber shopping. Now shoppers can roam around and find Cartwheel deals near them in the store (it's an in-app option that — obviously — only appears while in a Target store). Gone are the days of having to scroll through deals ahead of time or — more famously for me — before I head to the check-out (either self-serve or with a cashier, it depends).
Sphero's R2-D2: Under the Dome
Updated 28 January 2018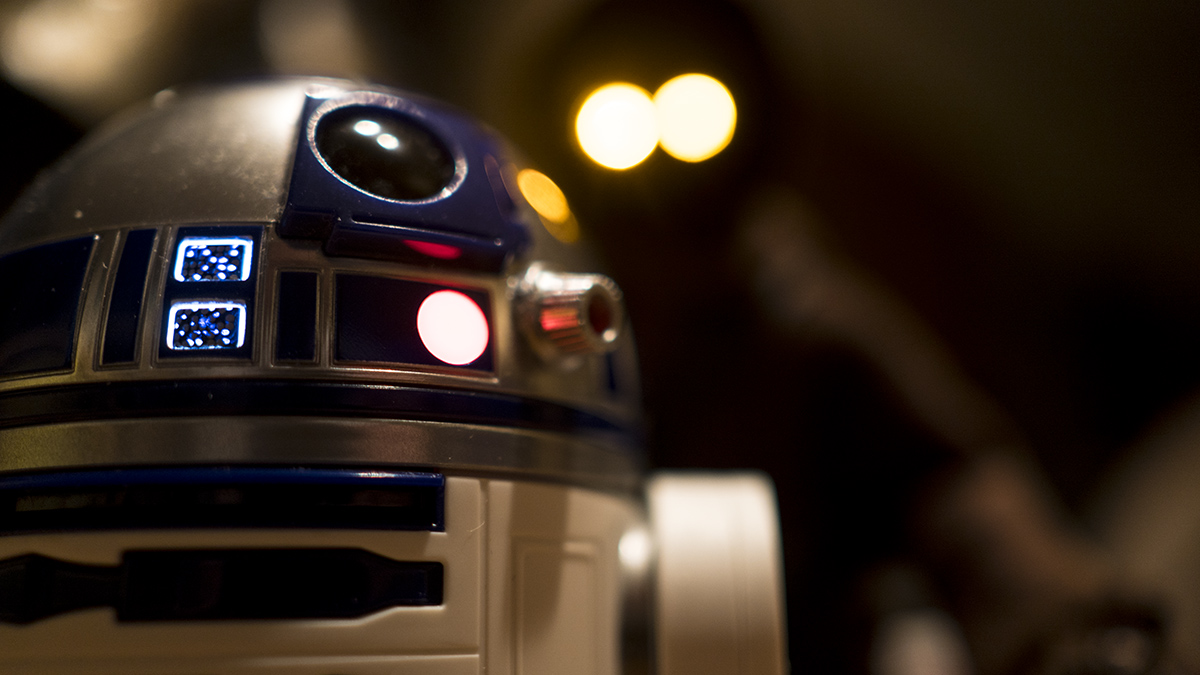 Never mind BB-8. Sphero's R2-D2 is the droid you're looking for. Really.
Now programmable with Apple's Swift Playgrounds on iPad as well as Sphero's Edu app, R2 offers a lot more dynamic programming and interaction options. It's not only more fun, it's also a leap ahead in terms of educational value. Particularly while using Swift Playgrounds, R2 smoothly transitions from STEM to full-on STEAM by blending coding with storytelling; as a result, it captures the essence of droid life in that galaxy far, far away.
Doo bop bonk bee pffft... (That's Astromech for "read on, Padawan learner.")
---
The Equifax Data Breach
16 September 2017

What did Equifax get wrong during the data breach fiasco? Pretty much everything. Let's break it all down with a laundry list of shocking missteps and bad, bad mojo.
---
Forcing It on Force Friday II
4 September 2017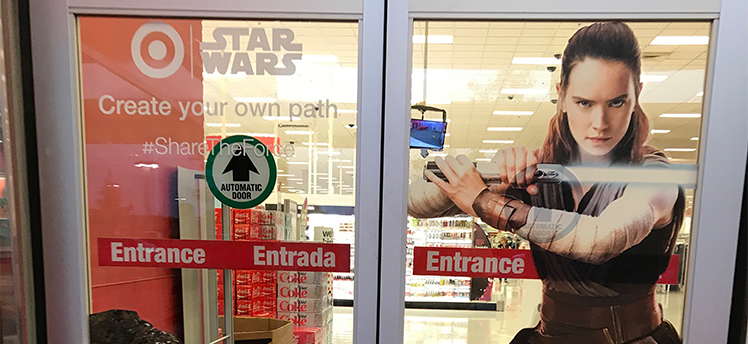 Ahead of the release of The Last Jedi, the hype has hit a fever pitch, further supported by a stab at augmented reality that brought some of the world's most famous landmarks (such as the Eiffel Tower and Grand Canyon) into the Star Wars universe.
Since I was out and about running errands on Force Friday, I stopped by the local Target to check out what's going on. A Target ambassador helped me find Sphero's new R2-D2. Turns out Target had a whole section at the back of the store, away from the standard toy section, specifically set up for Force Friday activity. They were one of the Target stores that opened at midnight — for 2 hours — as part of the hype. The guy helping me was a little annoyed with the opening, further agitated by the fact only six customers showed up.
That's part of the overkill. Another part is the massive selection of STUFF — and that criticism comes from a collector who enjoys novelties and knick-knacks, but one who's also sorta graduated into putting those funds into more unique knick-knacks (or, more appropriately, "artifacts") collected while traveling around the world. (That's the influence of another George Lucas property now owned by Disney, Indiana Jones. In my world, Jones trumps Skywalker.)
In short, Force Friday felt a bit "forced."
Read on, my young apprentice...
---
Vacation 2017: What's It For?
9 April 2017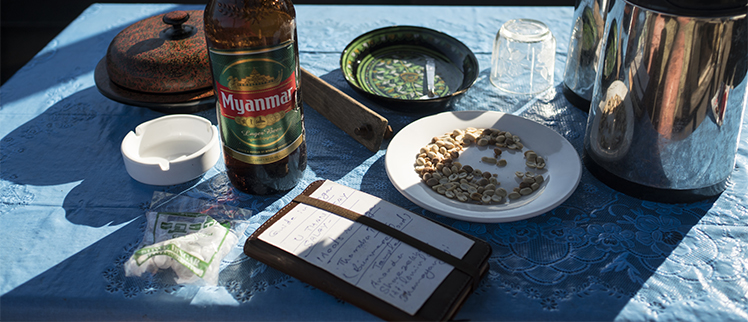 My December trip to Southeast Asia got me rethinking what it means to go on vacation. It was an adventure. It was a marvel of technology. It was one of the most exciting trips I've ever taken. And I brought back some mighty exciting photos and 4K video.
Some things have become standard operating procedure for my trips, such as making it up on the fly while booking hotels and one-way airfare the day before departure on my iPad Pro (9.7"), as well as picking up a local-vendor SIM card for the iPad and taking loads of photos and videos.
---
Certifiably Social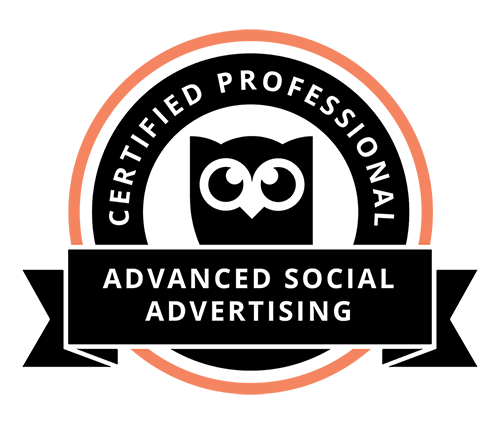 There's so much out there — so many coding languages and frameworks, applications, platforms, channels, etc. — it's impossible to know it all. But it's also important to keep up and remain relevant. So I've studied up and got certified on the tools I need the most to get where I want to go:
• Google: Analytics for Beginners, Advanced Analytics, Tag Manager Fundamentals
• Hootsuite: Social Marketing, Advanced Social Advertising, Hootsuite Platform
Cord Cutting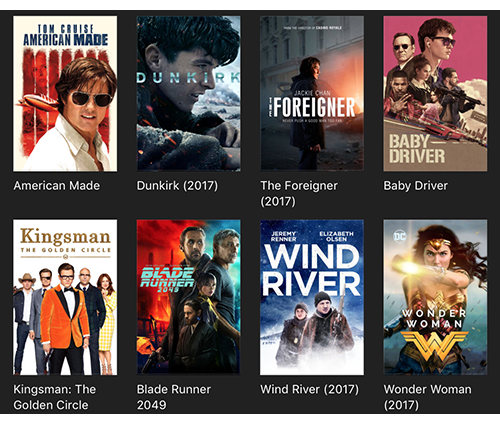 I dumped cable TV several years ago as an early adopter of the cord-cutting lifestyle. There are so many options now, at a better price point. Supplement a broadcast antenna (with a surprising number of stations that extend beyond the standard network offerings) with things like Amazon Prime Video, Vudu and iTunes and that's plenty of viewing content for a guy who doesn't spend all that much time actually watching television intently.
---
Other Bytes
Focus

It's true. I'm not very social when I'm vacation, at least in terms of social media.
Traveling thousands of miles away, my first obligation is to take in the atmosphere and the people, always minding my surroundings (sage advice provided to Bruce Wayne).
Living in the moment, sharing it later. Maybe even much later. But those experiences will always be with me because I took the time to let them happen instead of having my face perpetually staring at a glass.
Vision

I've had the distinct pleasure of interviewing Oscar-winning cinematographer Wally Pfister (Inception) and also meeting legendary filmmaker Greg MacGillivray.
What do they have in common? Filming in the extra-large IMAX format. Pfister's a key force behind making IMAX a part of Hollywood's blockbuster theatrical releases and MacGillivray filmed the most successful IMAX-exclusive movie of all time, Everest. In my own small — very small — way I channel their creative vision while on vacation, playing around with much smaller and lighter-weight gear at the consumer level.
Soul

Why do I follow U2 all over the planet? It's the music (of course) and the unbeatable experience of being in the crowd and absorbing the collective energy.
But U2 also put on groundbreaking shows tour after tour. What they're doing now other bands might be brave enough to try... oh... maybe 5 years down the road.
U2 use technology to bring the audience closer into the show, turning arenas into intimate night clubs and stadiums into venues where even the nosebleeds can feel a part of the band.
---
Guitar Tech

Speaking of Kickstarter, I supported the campaign to make the Guitar Triller a reality. Still wating for my one-on-one virtual training session, but my poor guitar hasn't had much play time anyway. Check out the Guitar Triller.
Drupal 8

Mattopia.com is a completely hand-coded effort; there's no CMS behind its massive 1,300+ pages of content. At the day job, however, ch2m.com was the first Fortune 500 site to launch in Drupal 8 thanks to the mad skills of developers at Chapter Three.
Droid Factory

Sorry, BB-8. With a "fresh one," K-2SO has sent you rolling out of my heart's pole position for droids. I appreciate both droids have designs dating back to Ralph McQuarrie's original concept art for Episode IV, but it helps that K-2SO speaks my language and shares my sense of humor.
---