Technology

Vacation 2017: What's It For?
9 April 2017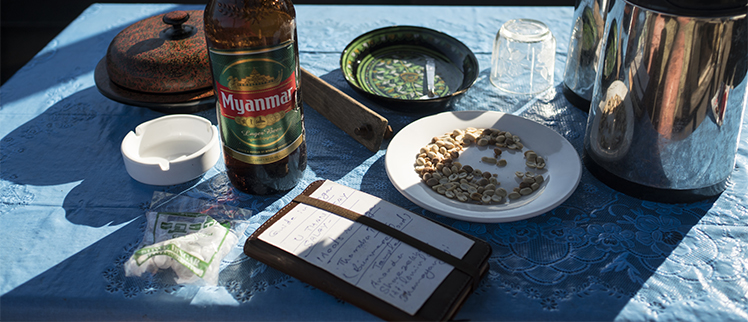 My December trip to Southeast Asia got me rethinking what it means to go on vacation. It was an adventure. It was a marvel of technology. It was one of the most exciting trips I've ever taken. And I brough back some mighty exciting photos and 4K video.
Some things have become standard operating procedure for my trips, such as making it up on the fly while booking hotels and one-way airfare the day before departure on my iPad Pro (9.7"), as well as picking up a local-vendor SIM card and taking loads of photos and videos.
But during this most recent trip, the 4K video and the potential for actually telling a story struck me like never before. My trips have tended to be on the ambitious side all along, but now there's an extra layer that wants to go further — explore areas less familiar than my favorite European destinations and opportunities to document cultural events, people and places rarely seen. Kind of like a no-budget version of National Geographic.
Looking at where photo and video technology is now — and how quickly it's advanced — I'm finally able to fulfill childhood dreams of not only easily making vacation home videos, but more technically ambitious cinema-quality movies. All with very compact, lightweight technology like the Sony A6300. I can't help but think George Lucas and his own digital revolution played a role in making consumer-level technology what it is today. The digital revolution truly democratized filmmaking by lowering the barriers to entry. There's no longer a need for expensive cameras, film and film developing.
What's up with the photo? It was taken on a boat ride in Bagan, Myanmar; that's my iPhone 7 Plus in a Molskine-like case made by Pad & Quill. Those are notes about key temples to visit in Bagan, supplied by a guide in Bago, slipped under the elastic band. Old-school meets new-school; it's exactly the way I like it.
Dreaming out loud, as usual...
Focus

It's true. I'm not very social when I'm vacation, at least in terms of social media.
Traveling thousands of miles away, my first obligation is to take in the atmosphere and the people, always minding my surroundings (sage advice provided to Bruce Wayne).
Living in the moment, sharing it later. Maybe even much later. But those experiences will always be with me because I took the time to let them happen instead of having my face perpetually staring at a glass.
Vision

I've had the distinct pleasure of interviewing Oscar-winning cinematographer Wally Pfister (Inception) and also meeting legendary filmmaker Greg MacGillivray.
What do they have in common? Filming in the extra-large IMAX format. Pfister's a key force behind making IMAX a part of Hollywood's blockbuster theatrical releases and MacGillivray filmed the most successful IMAX-exclusive movie of all time, Everest. In my own small — very small — way I channel their creative vision while on vacation, playing around with much smaller and lighter-weight gear at the consumer level.
Soul

Why do I follow U2 all over the planet? It's the music (of course) and the unbeatable experience of being in the crowd and absorbing the collective energy.
But U2 also put on groundbreaking shows tour after tour. What they're doing now other bands might be brave enough to try... oh... maybe 5 years down the road.
U2 use technology to bring the audience closer into the show, turning arenas into intimate night clubs and stadiums into venues where even the nosebleeds can feel a part of the band.
---
Other Bytes
Cord Cutting

I dumped cable TV several years ago as an early adopter of the cord-cutting lifestyle. There are so many options now, at a better price point. Supplement a broadcast antenna with things like Amazon Prime Video, Vudu and iTunes and that's plenty of viewing for a guy who doesn't spend all that much time actually watching television intently.
One new indulgence for 2017 will be an experiment with MLB.TV, supplemented with MiLB for a little Tebow time!
Uncle Francis Wants You!

A Kickstarter campaign to develop an immersive video game version of Apocalypse Now failed to generate the required funds.
Now Francis Ford Coppola and the team of developers have gone rogue, seeking a whopping $5.9 million all on their own. Check it out and support Coppola!
Guitar Tech

Speaking of Kickstarter, I supported the campaign to make the Guitar Triller a reality. Still wating for my one-on-one virtual training session, but my poor guitar hasn't had much play time anyway. Check out the Guitar Triller.
Drupal 8

Mattopia.com is a completely hand-coded effort; there's no CMS behind its massive 1,300+ pages of content. At the day job, however, ch2m.com was the first Fortune 500 site to launch in Drupal 8 thanks to the mad skills of developers at Chapter Three.
Droid Factory

Sorry, BB-8. With a "fresh one," K-2SO has sent you rolling out of my heart's pole position for droids. I appreciate both droids have designs dating back to Ralph McQuarrie's original concept art for Episode IV, but it helps that K-2SO speaks my language and shares my sense of humor.
---
The Wiitopia section was intended to cover video games. But, let's face it, I really don't have time for games. The section is being refashioned for better, more relevant content. In honor of its history, though, check out some of the older posts.
---