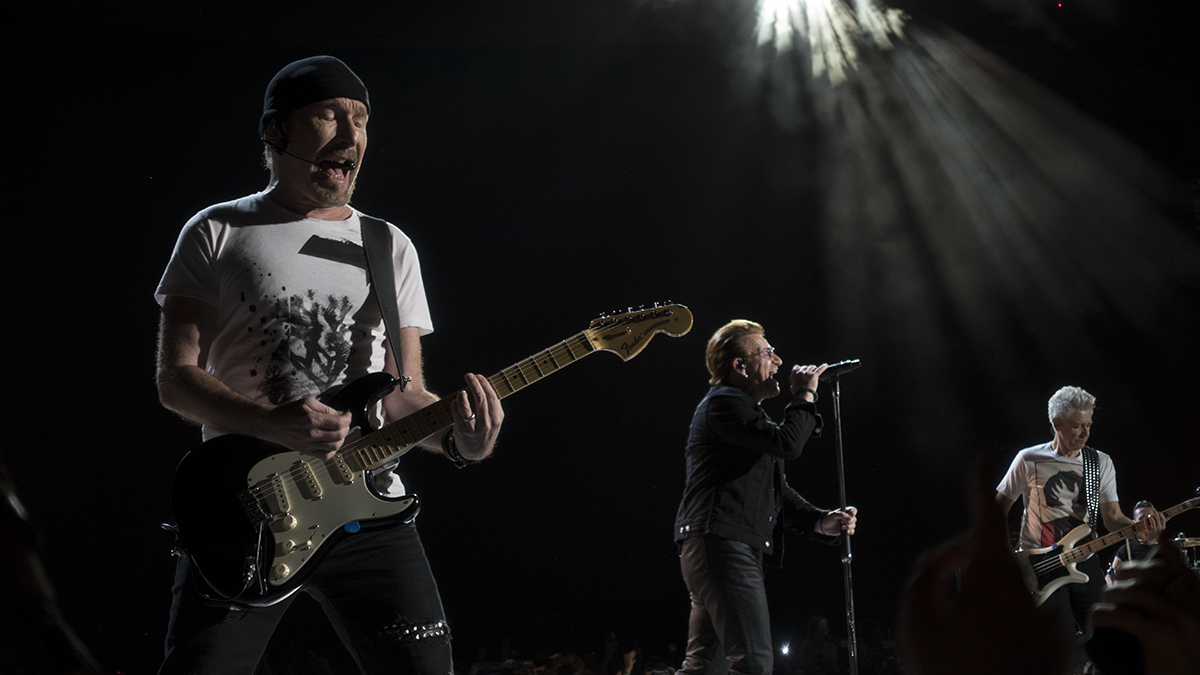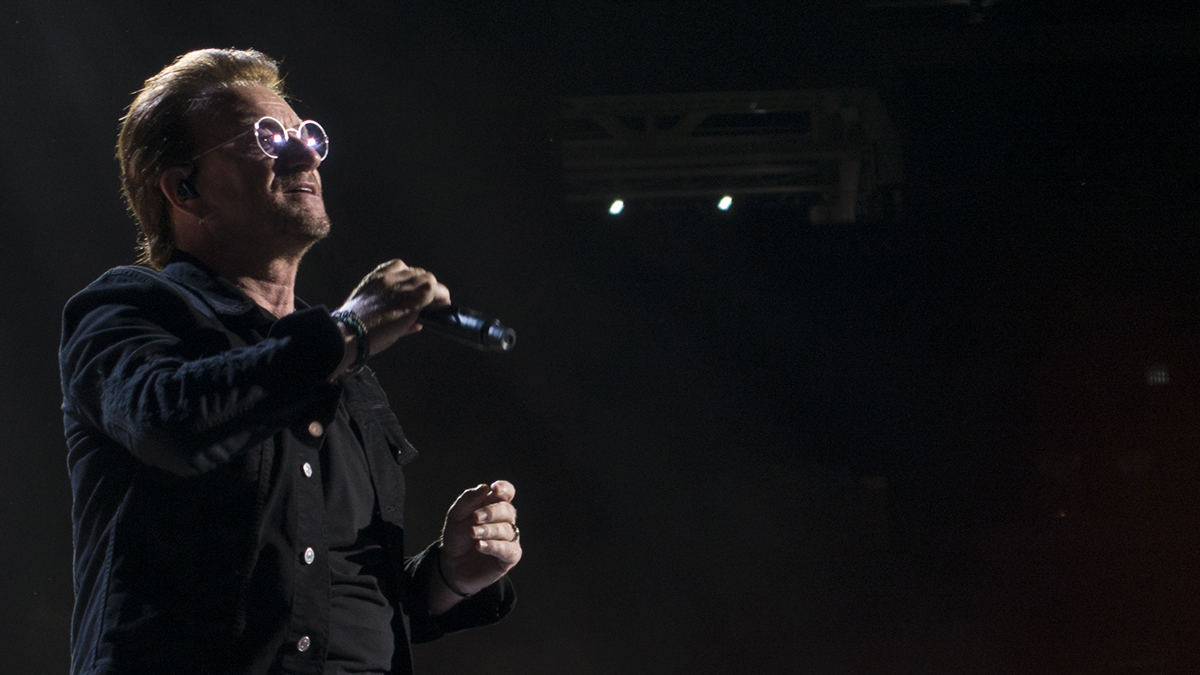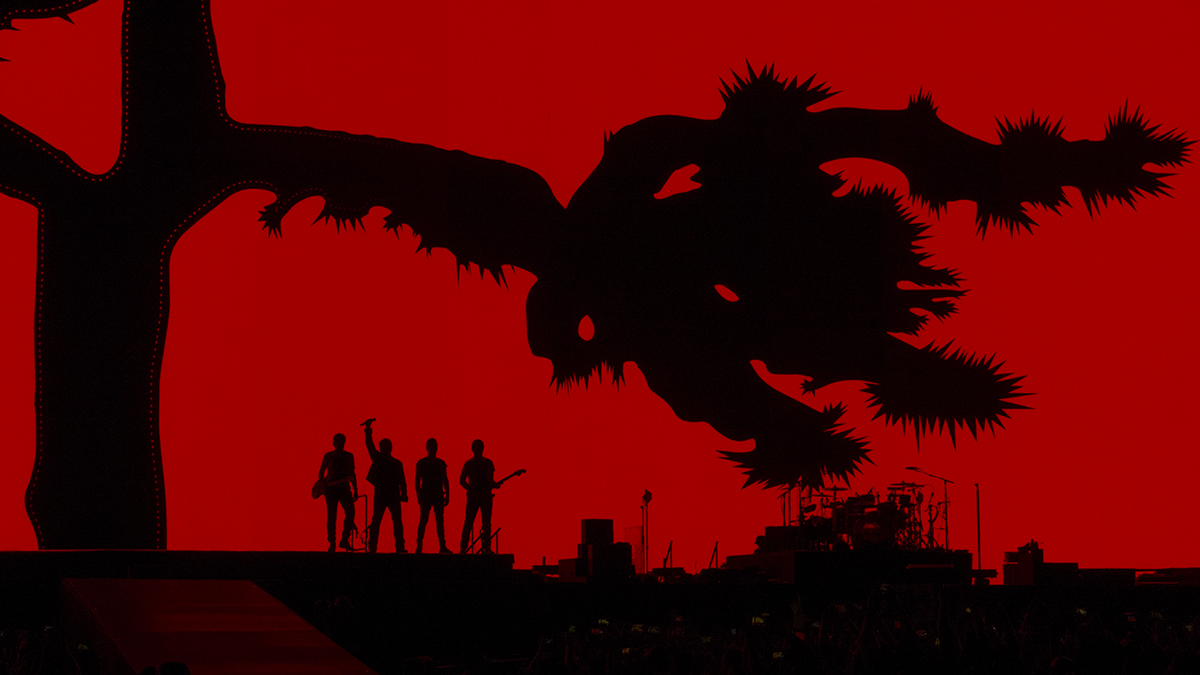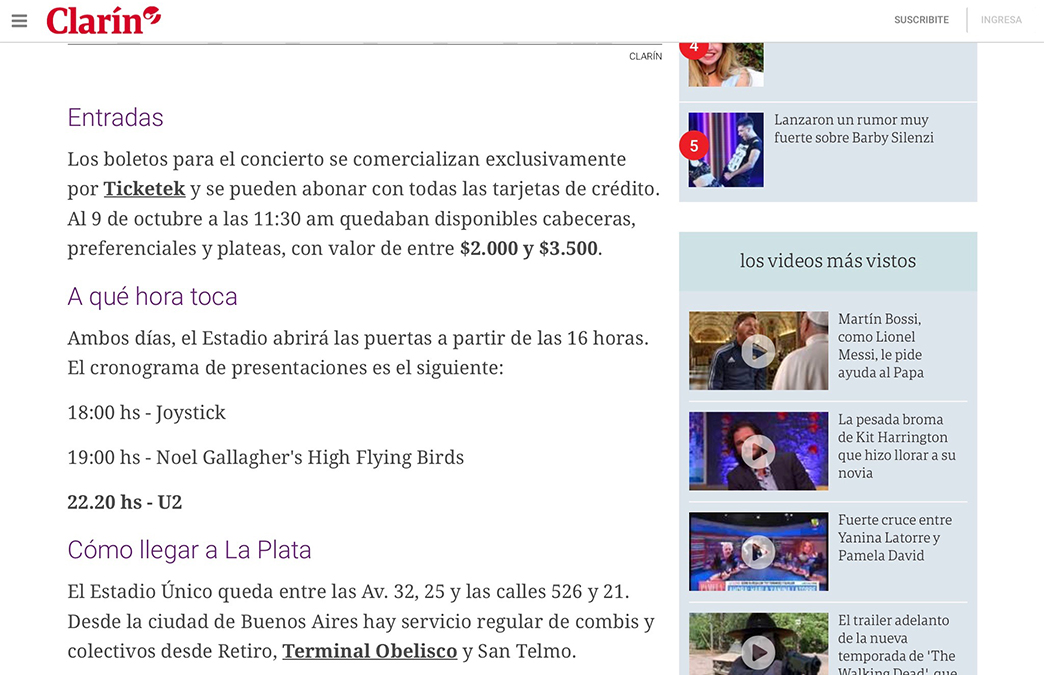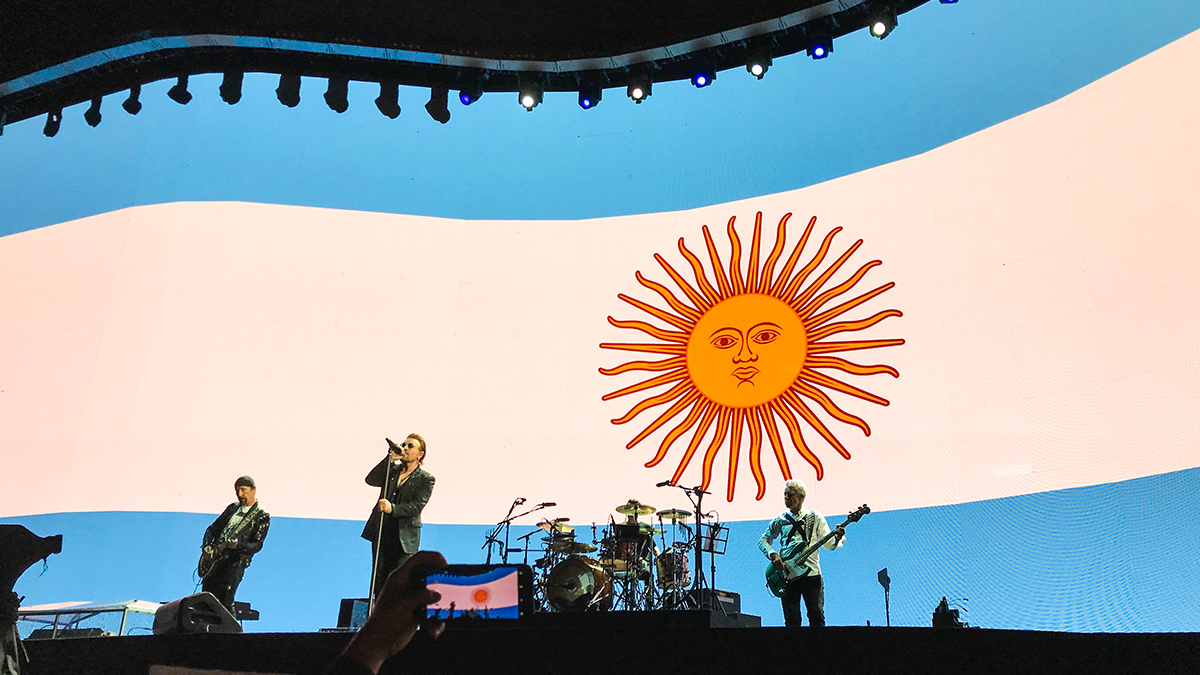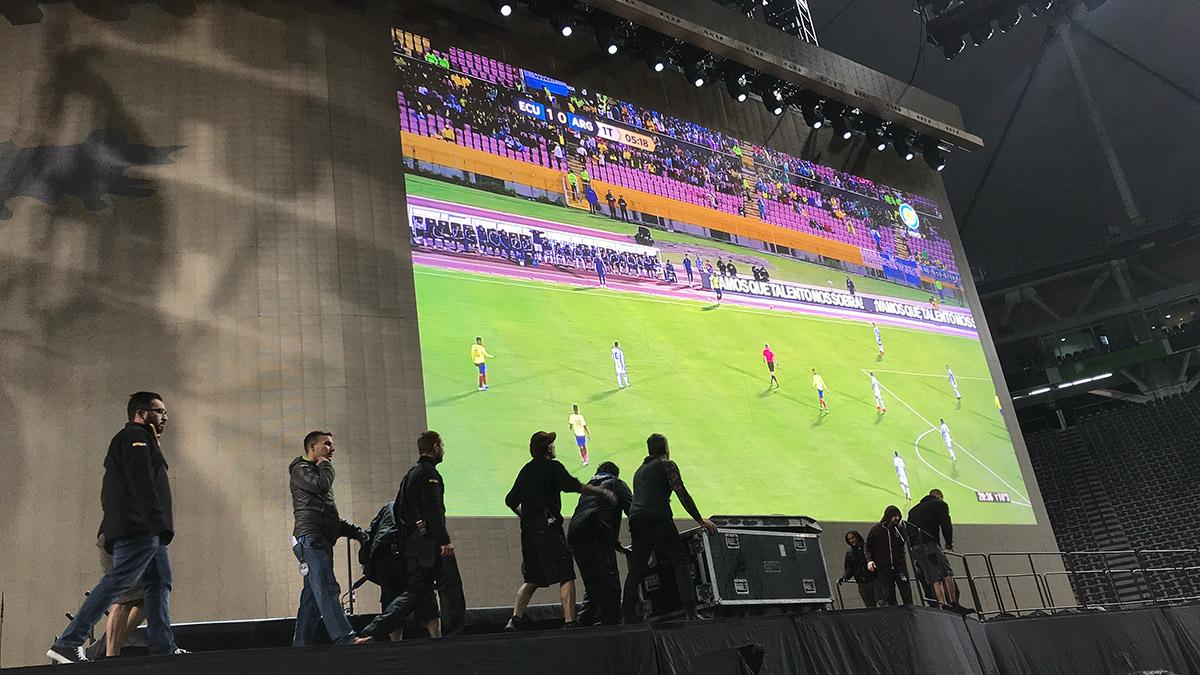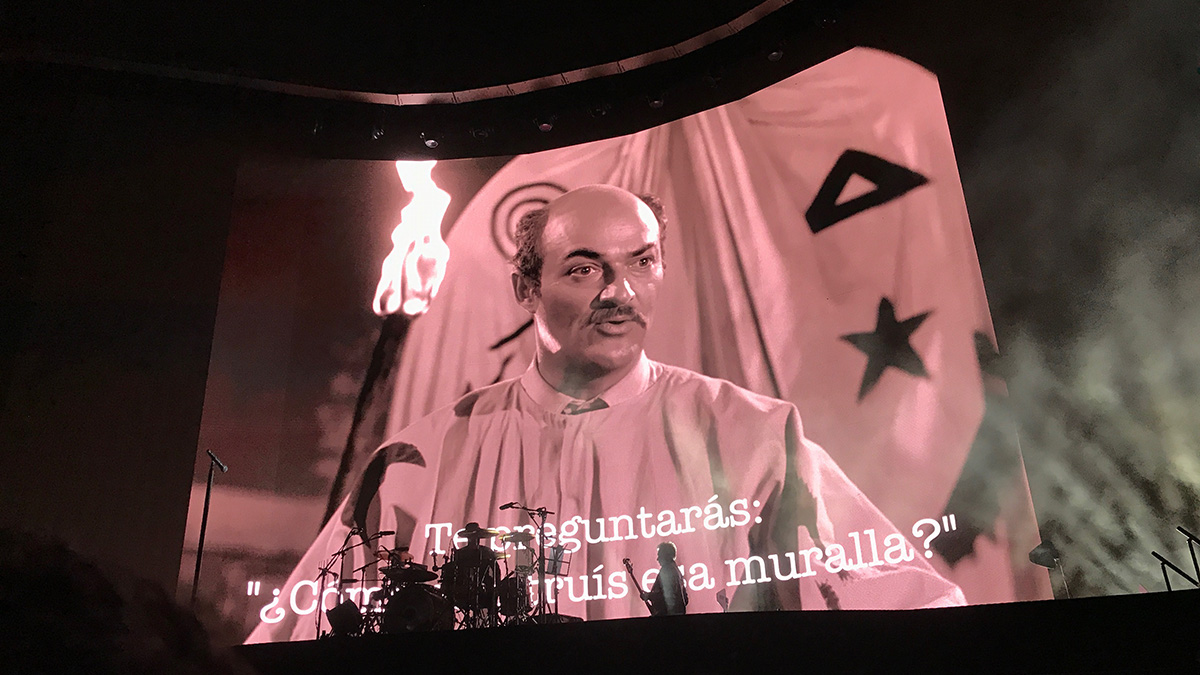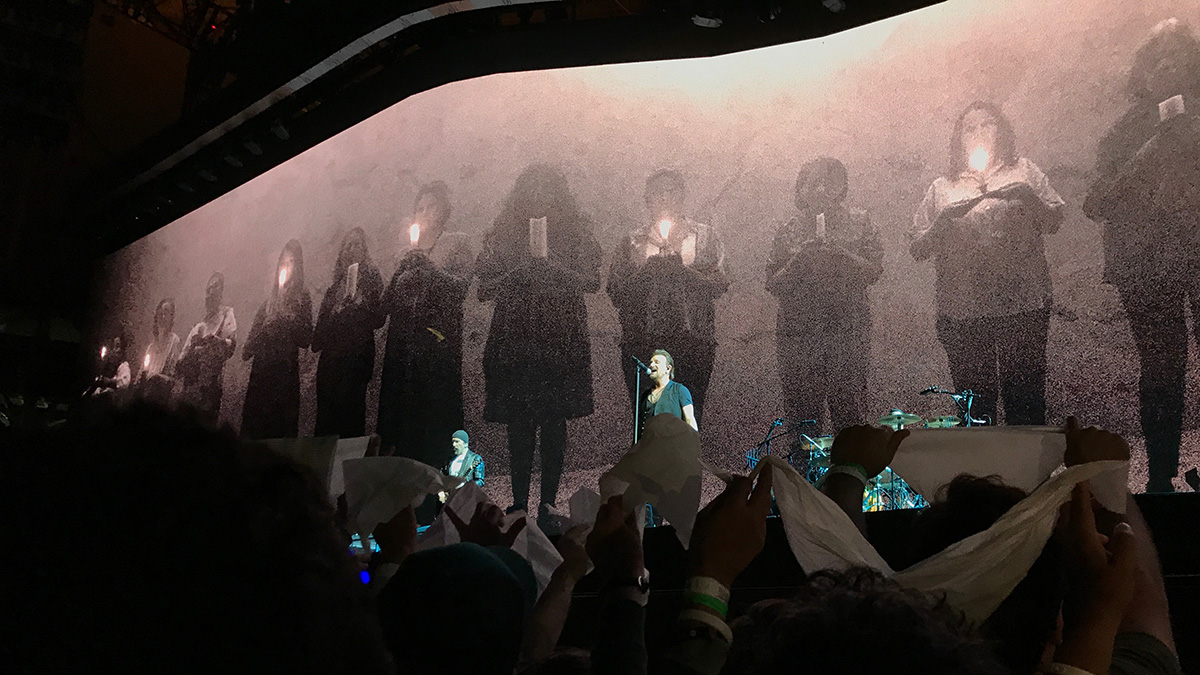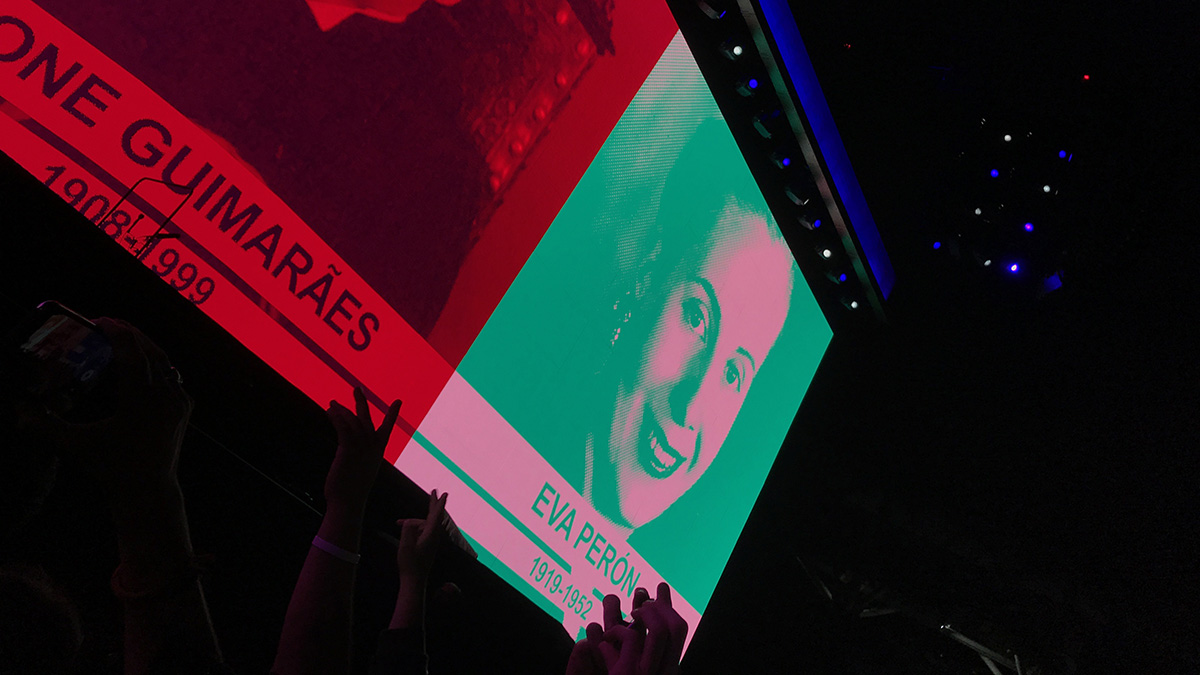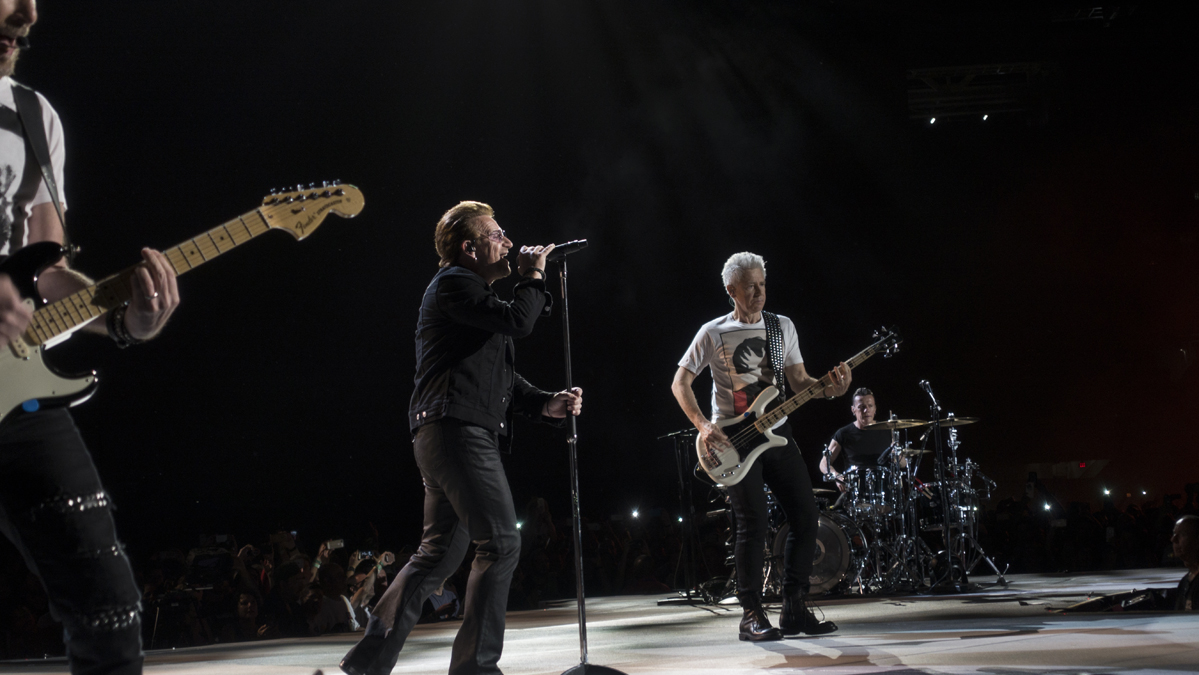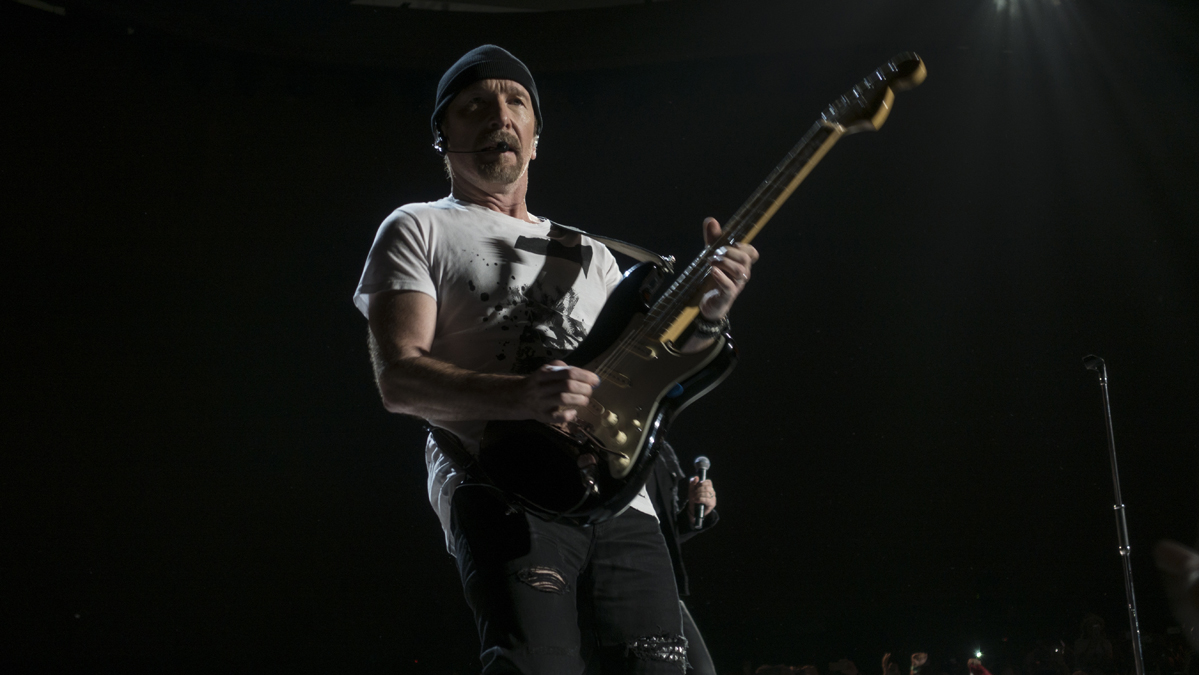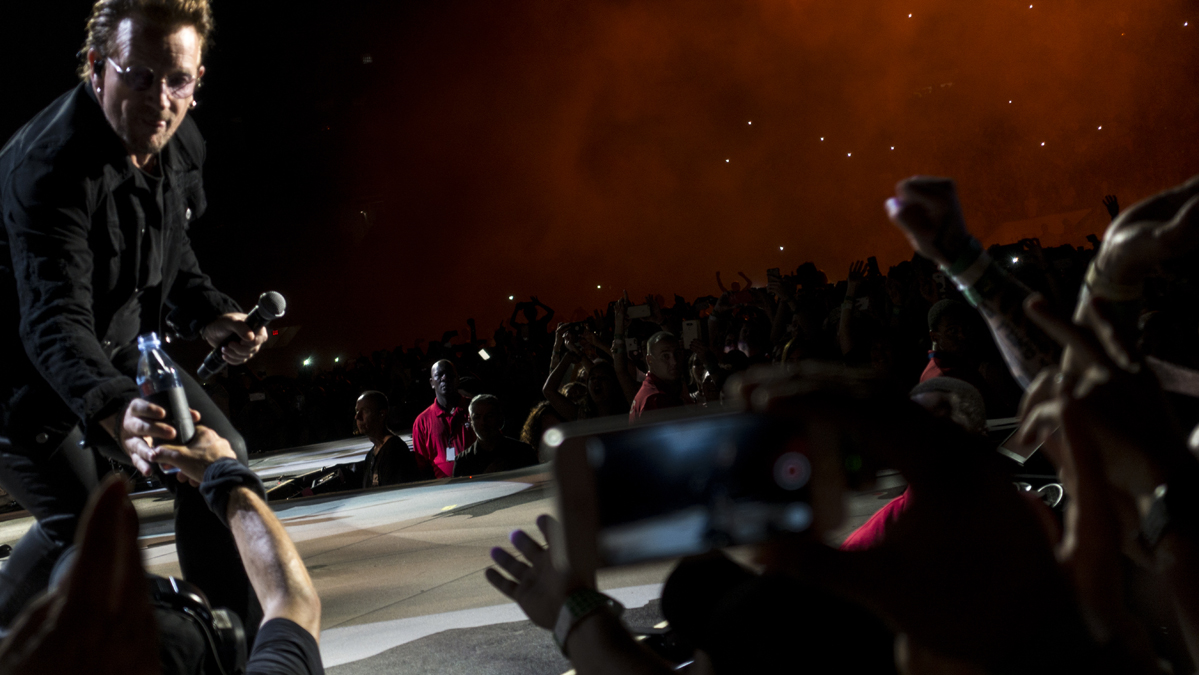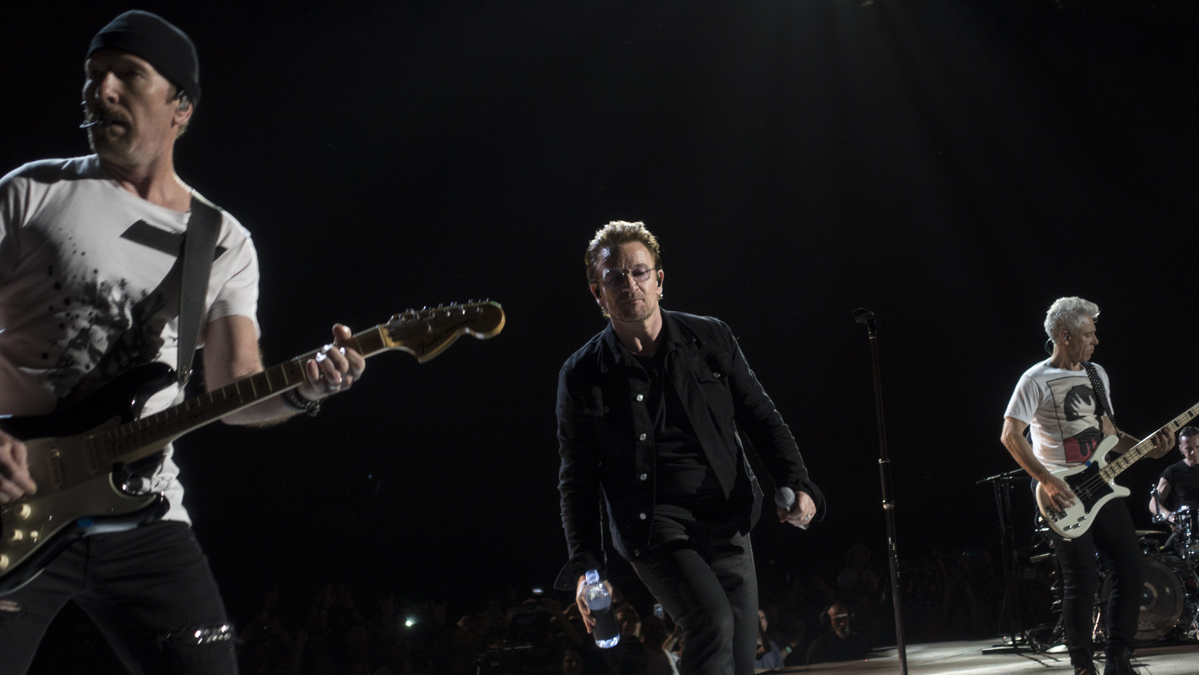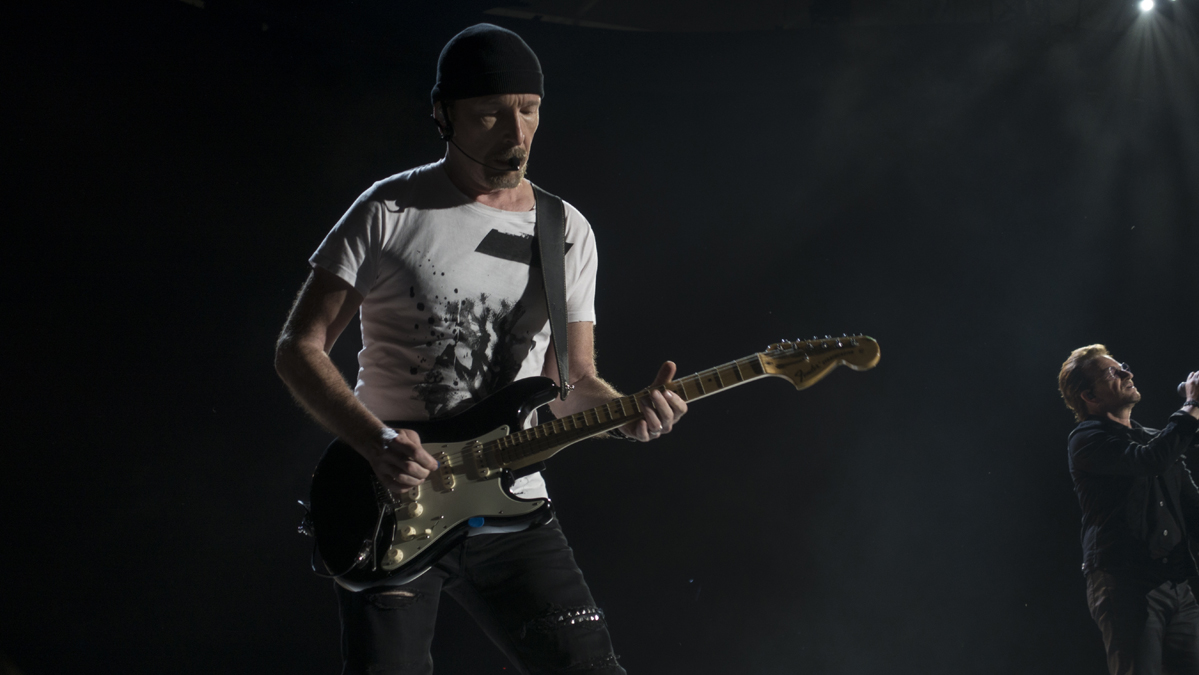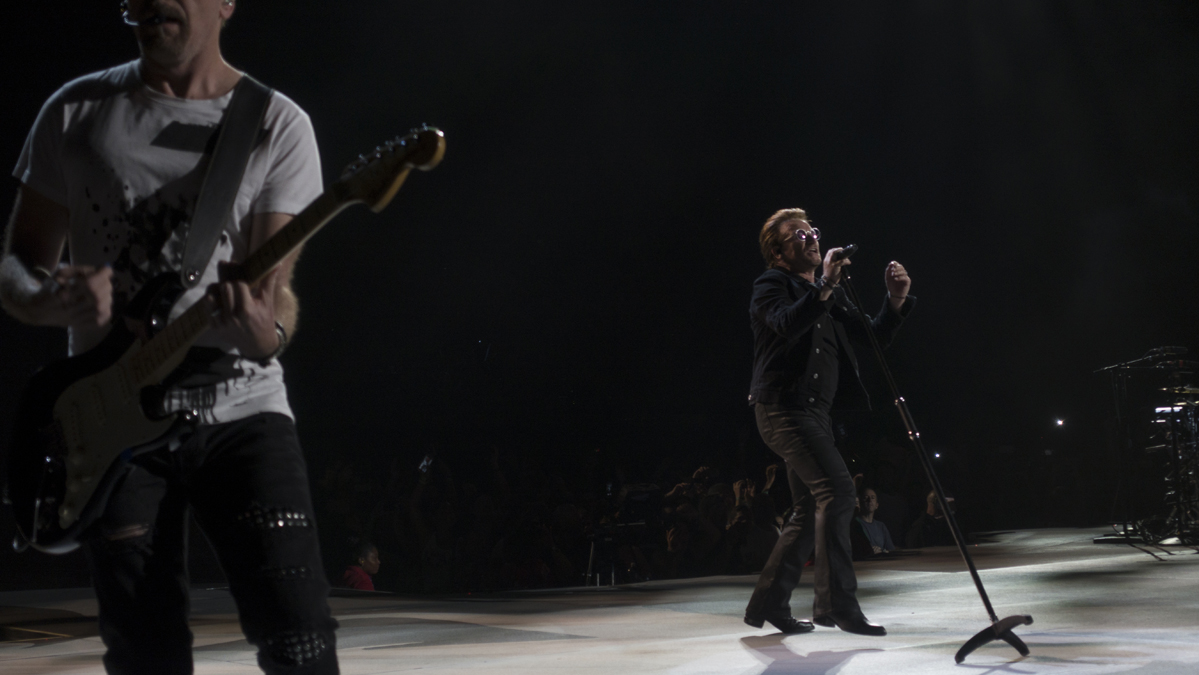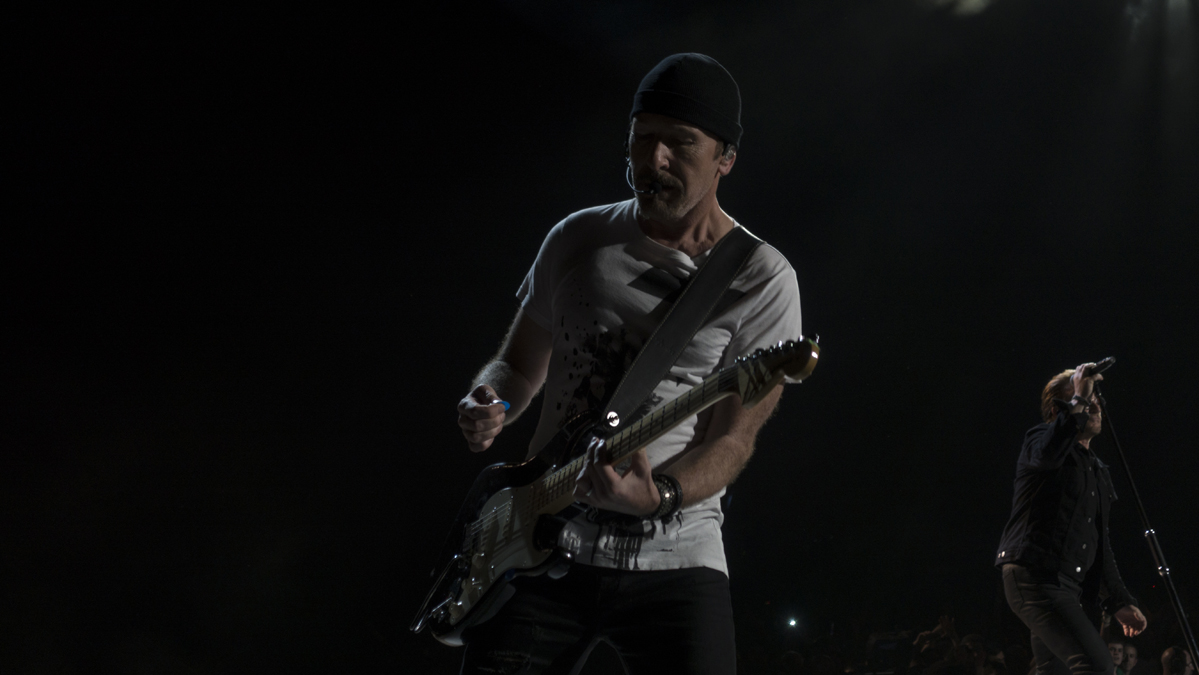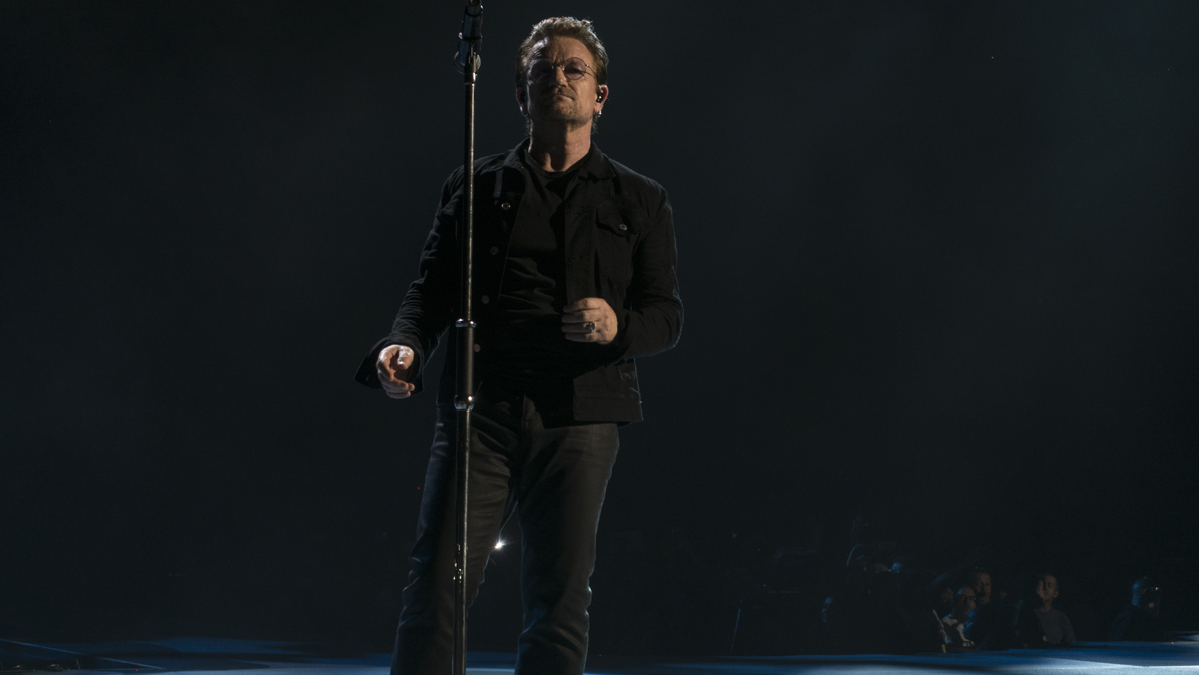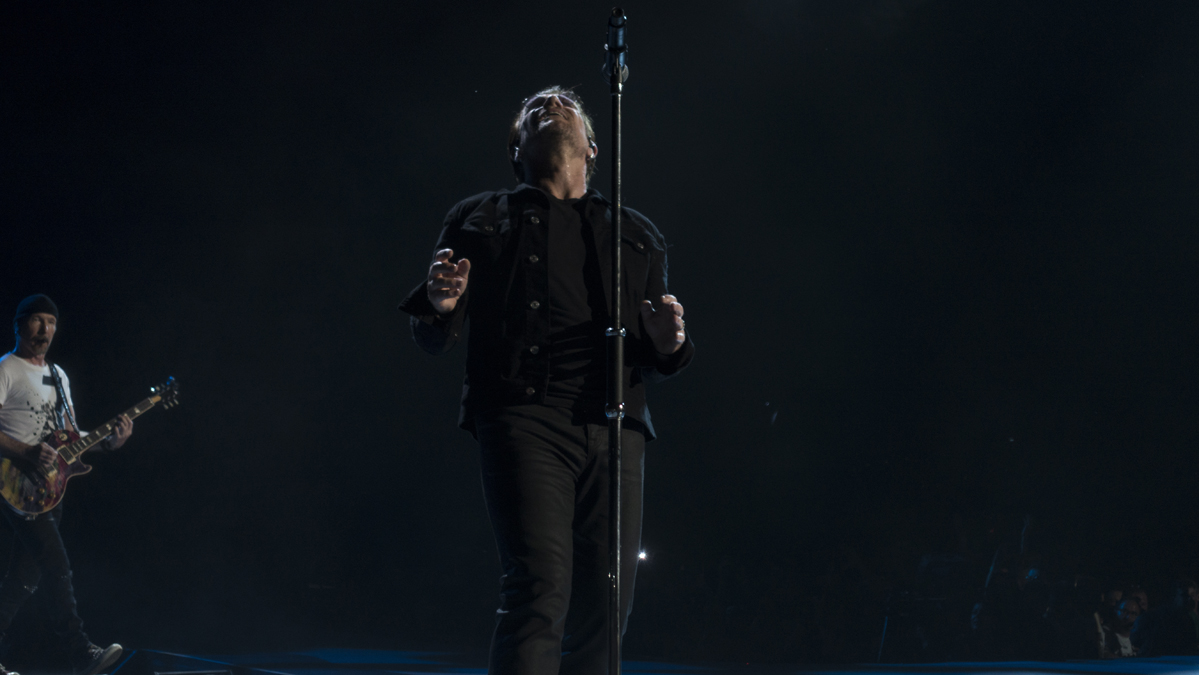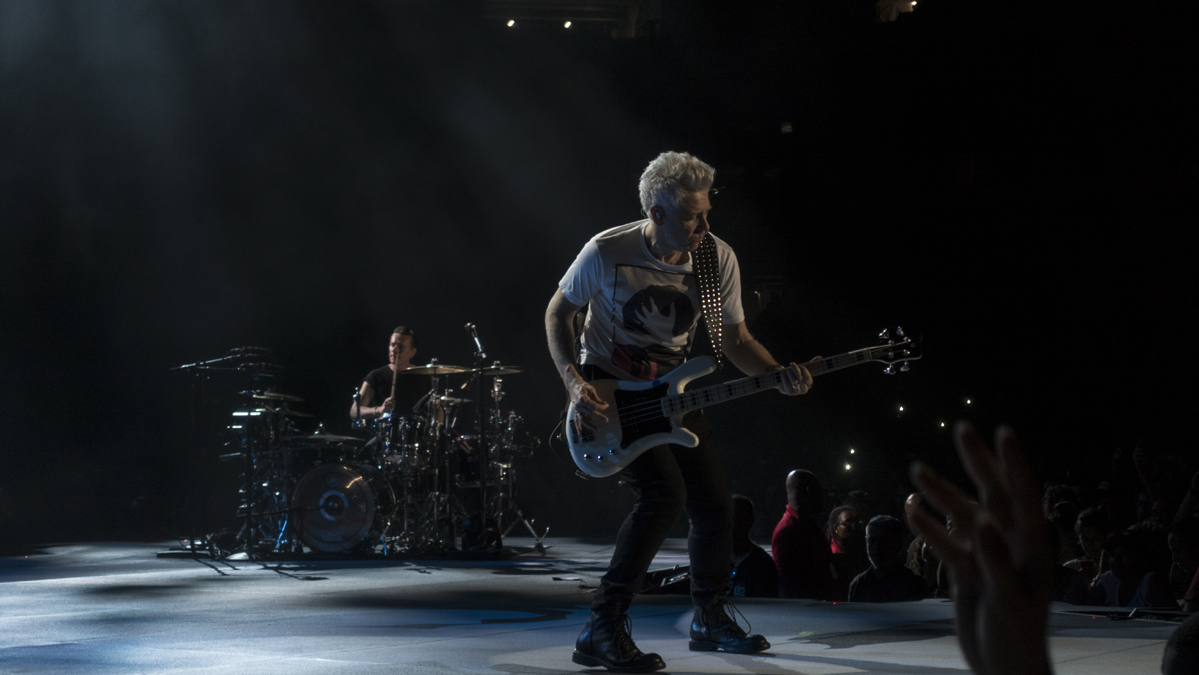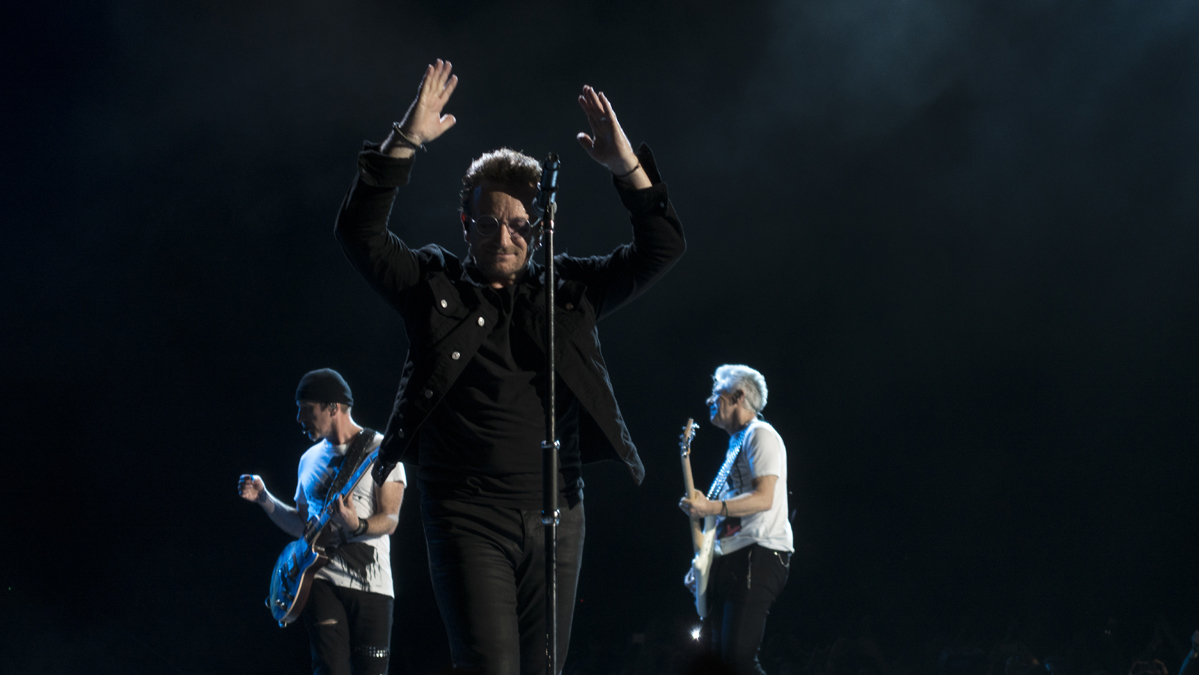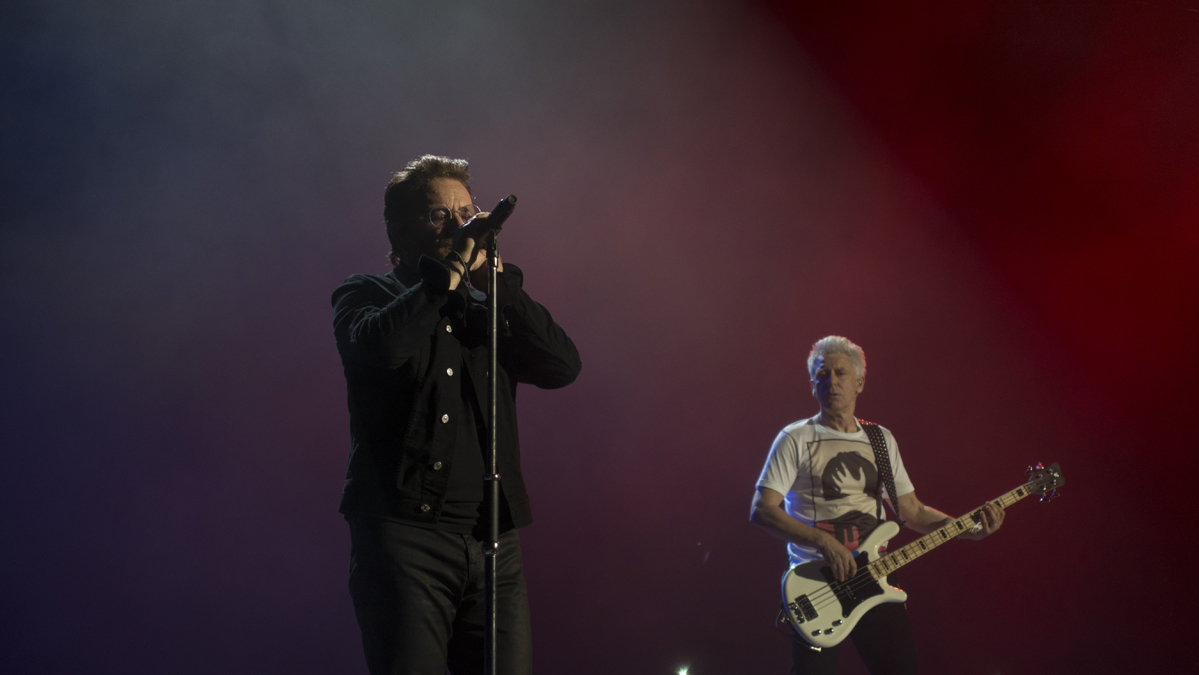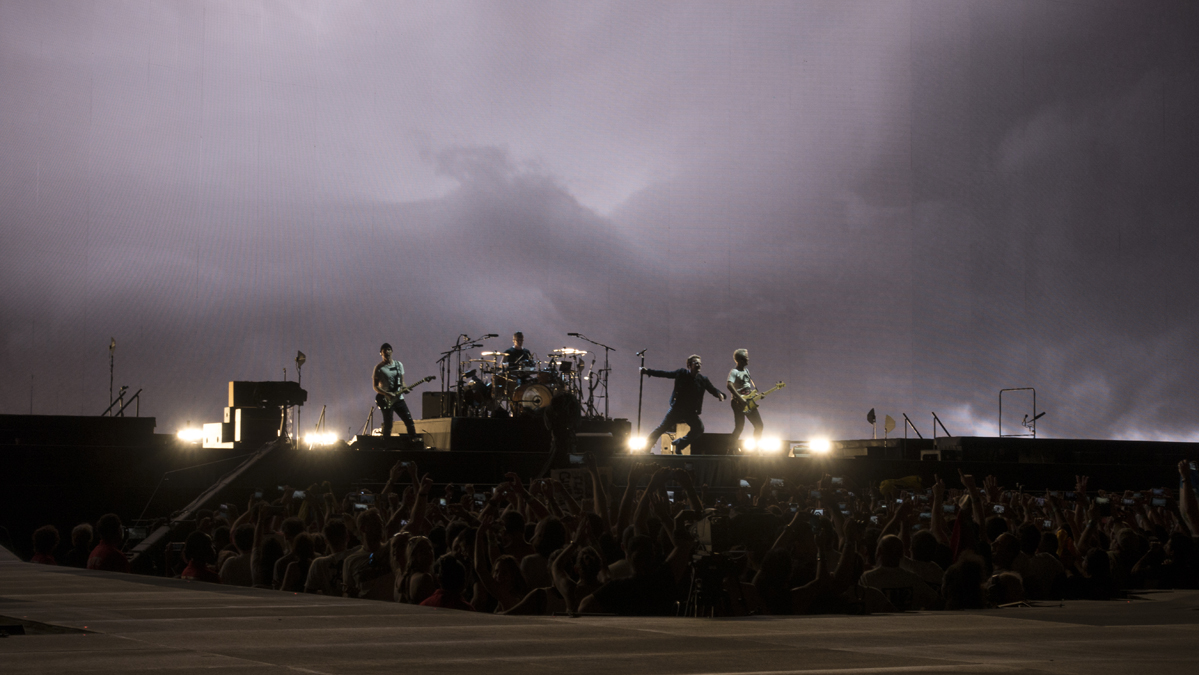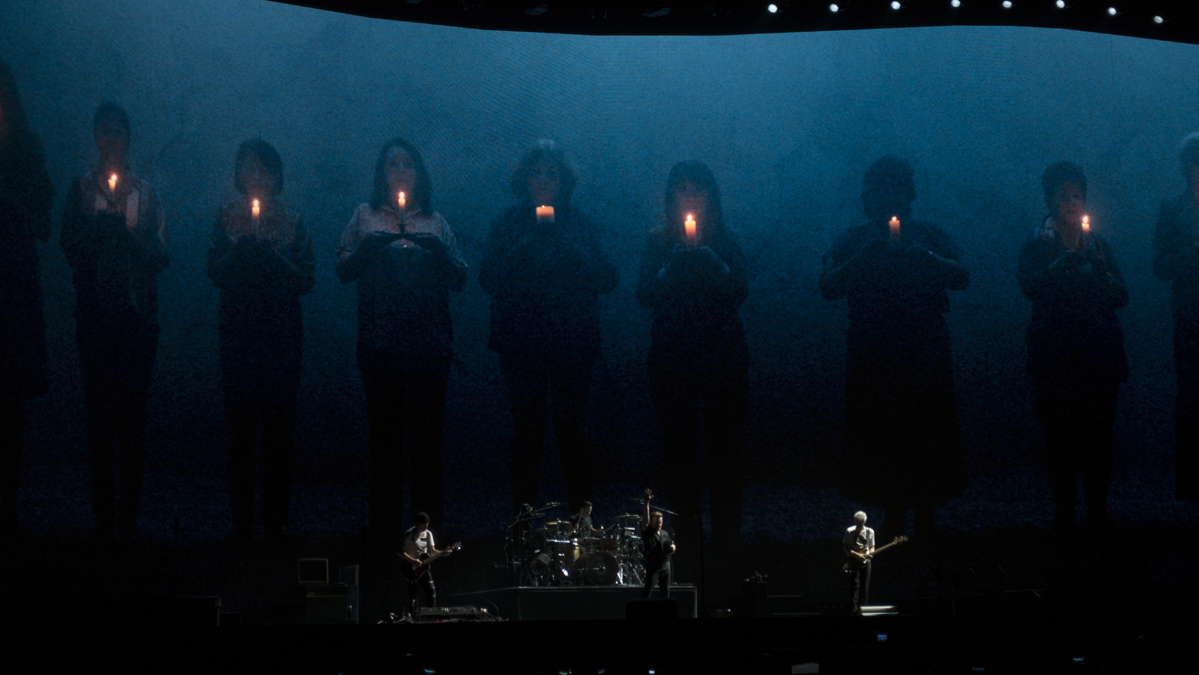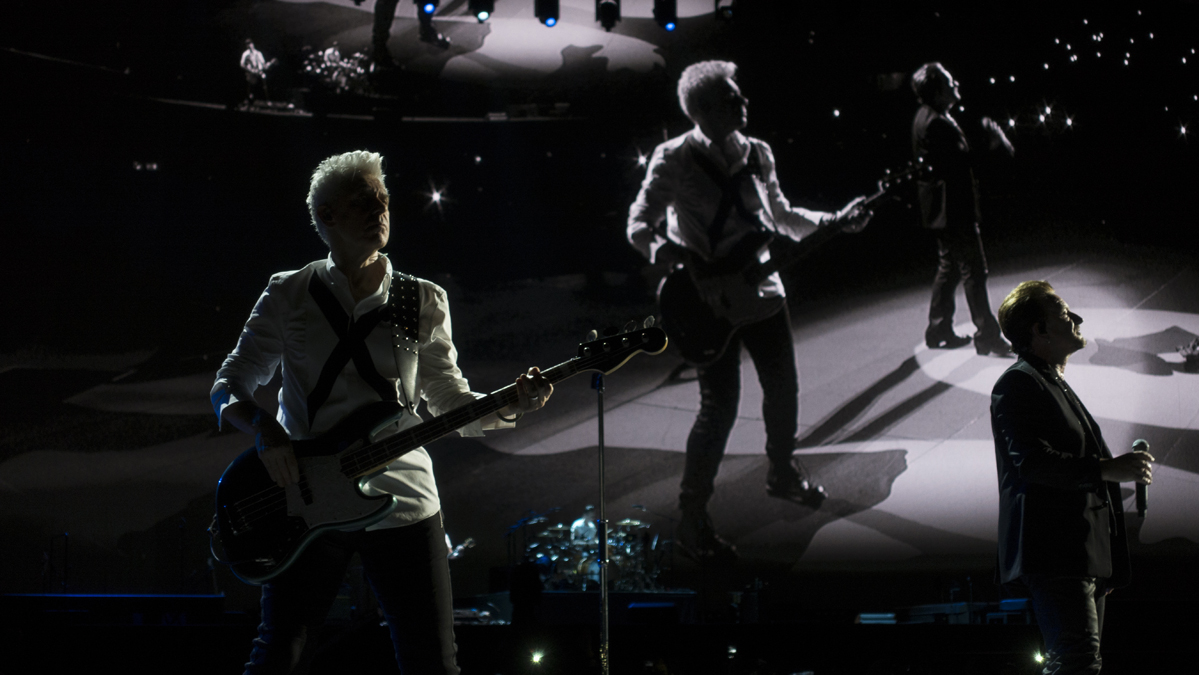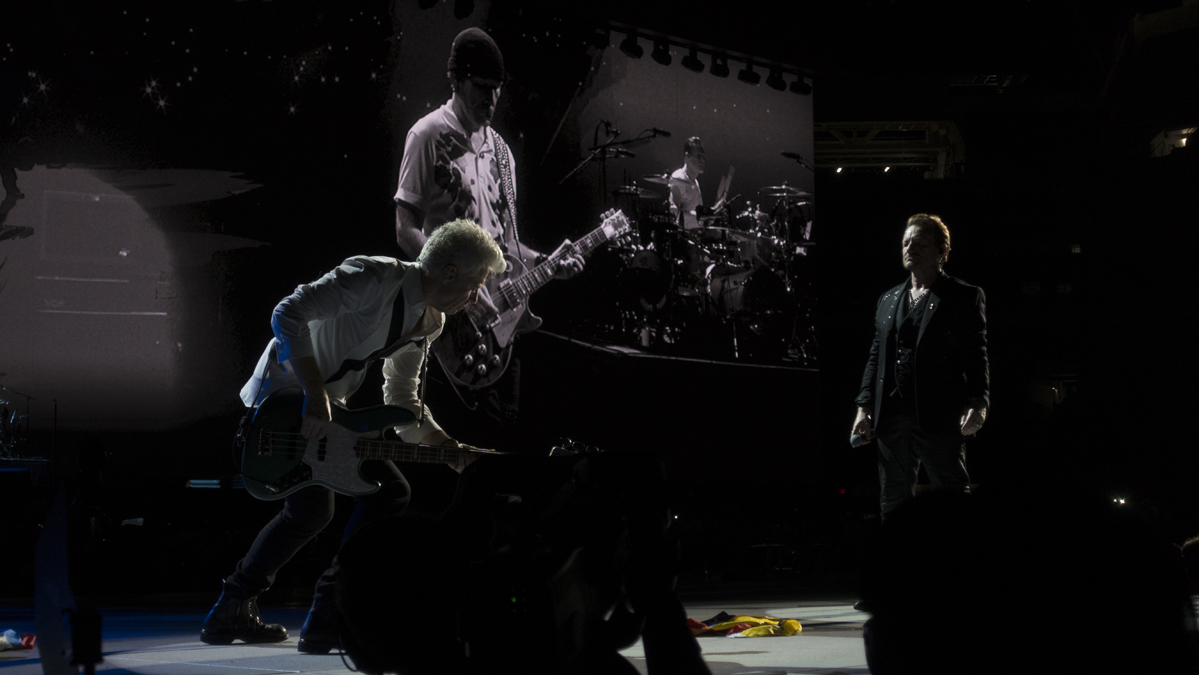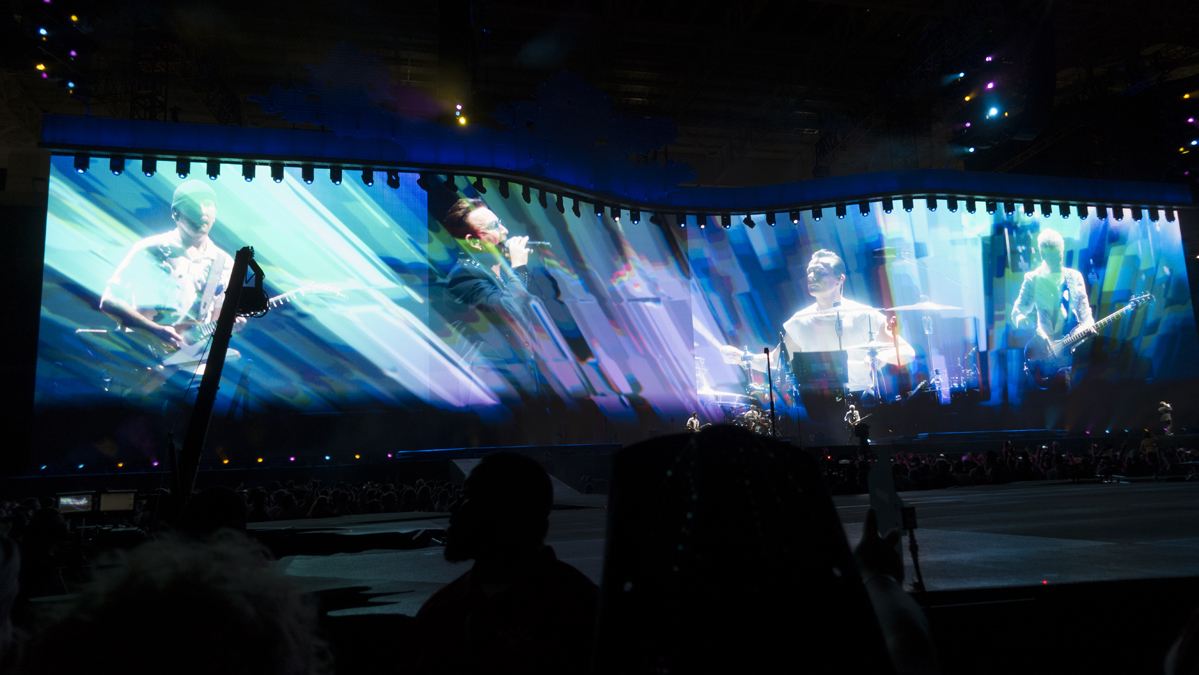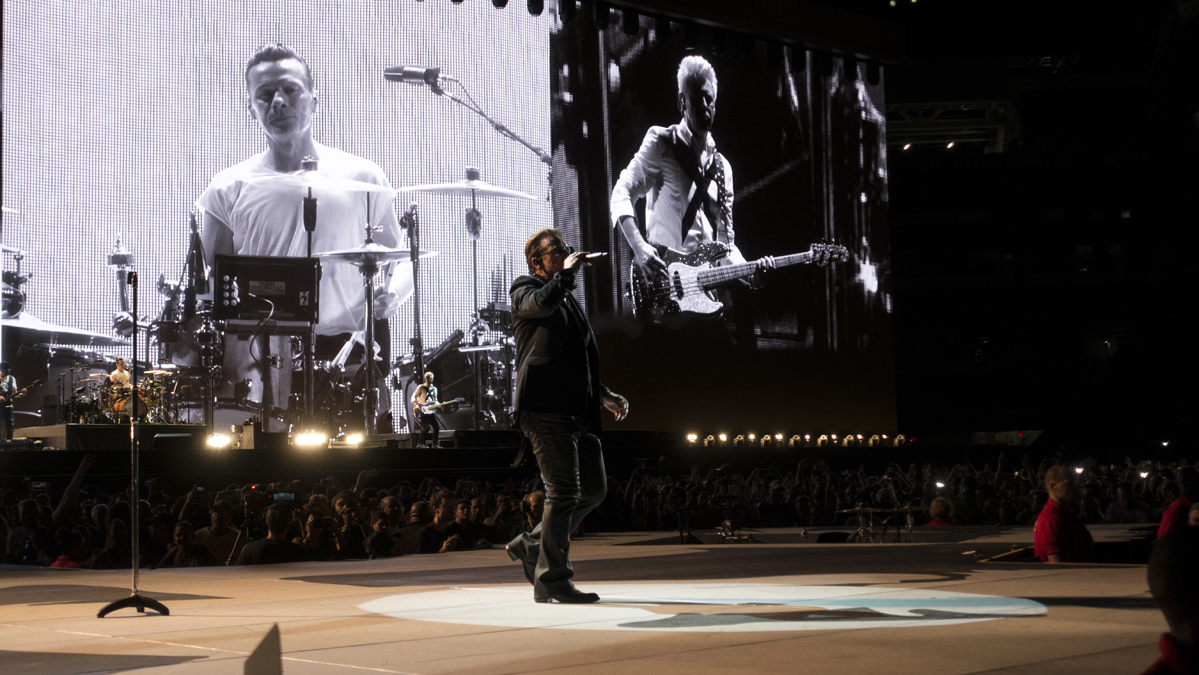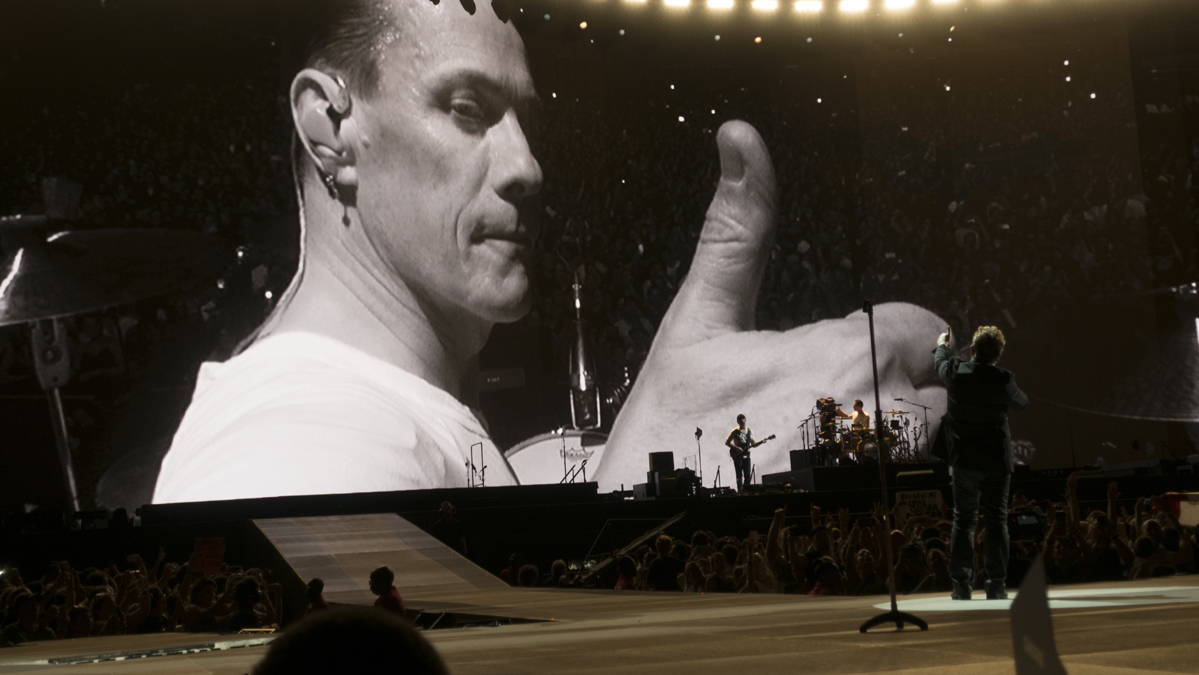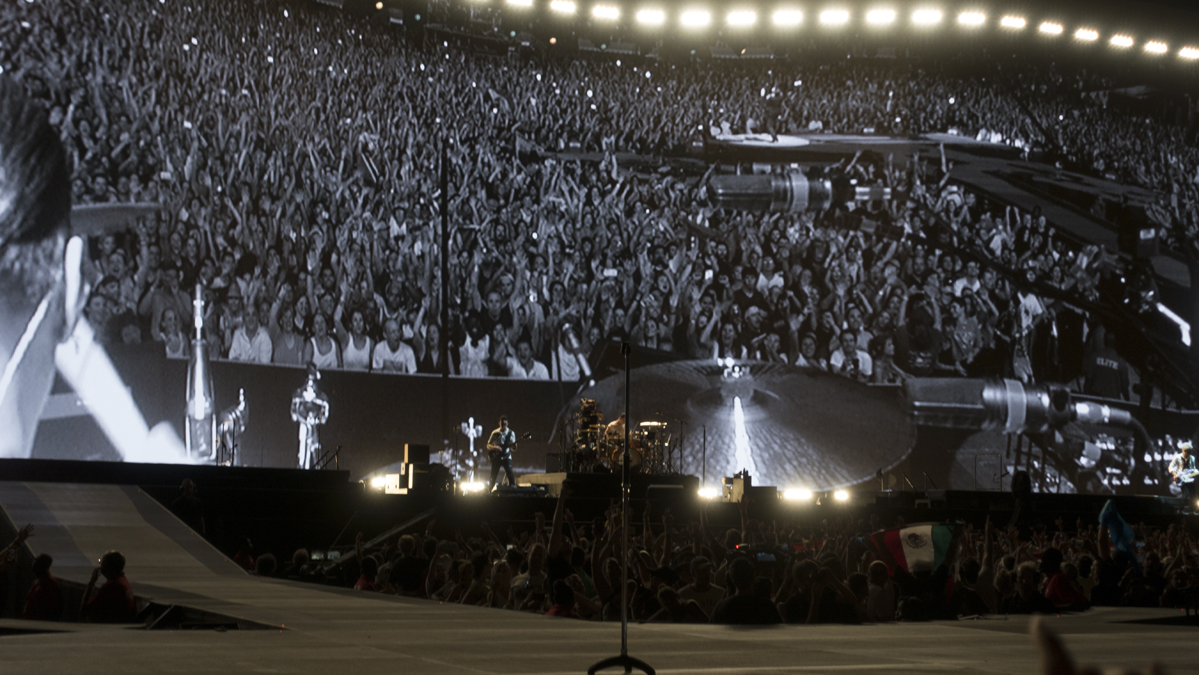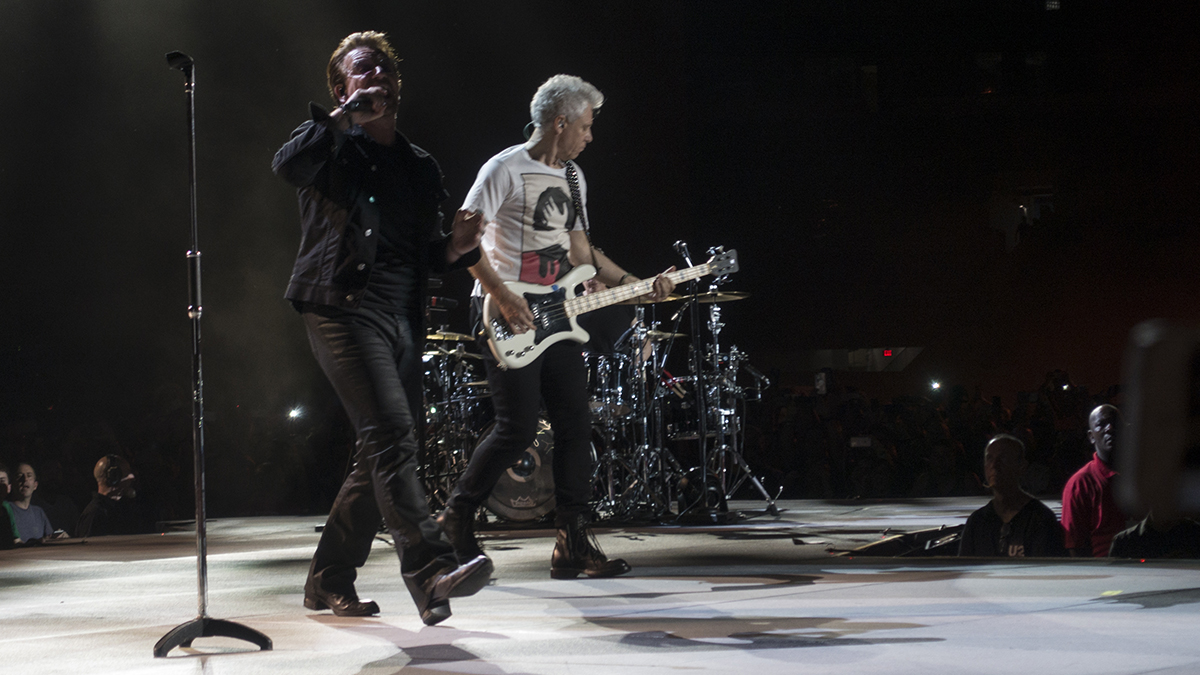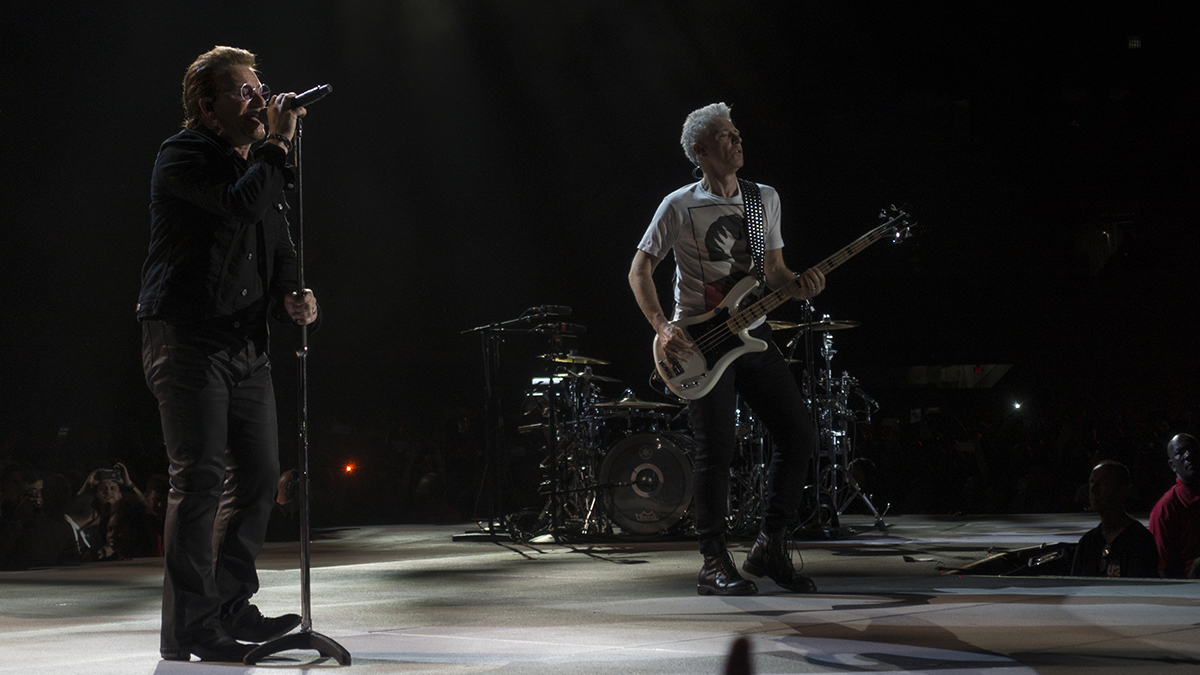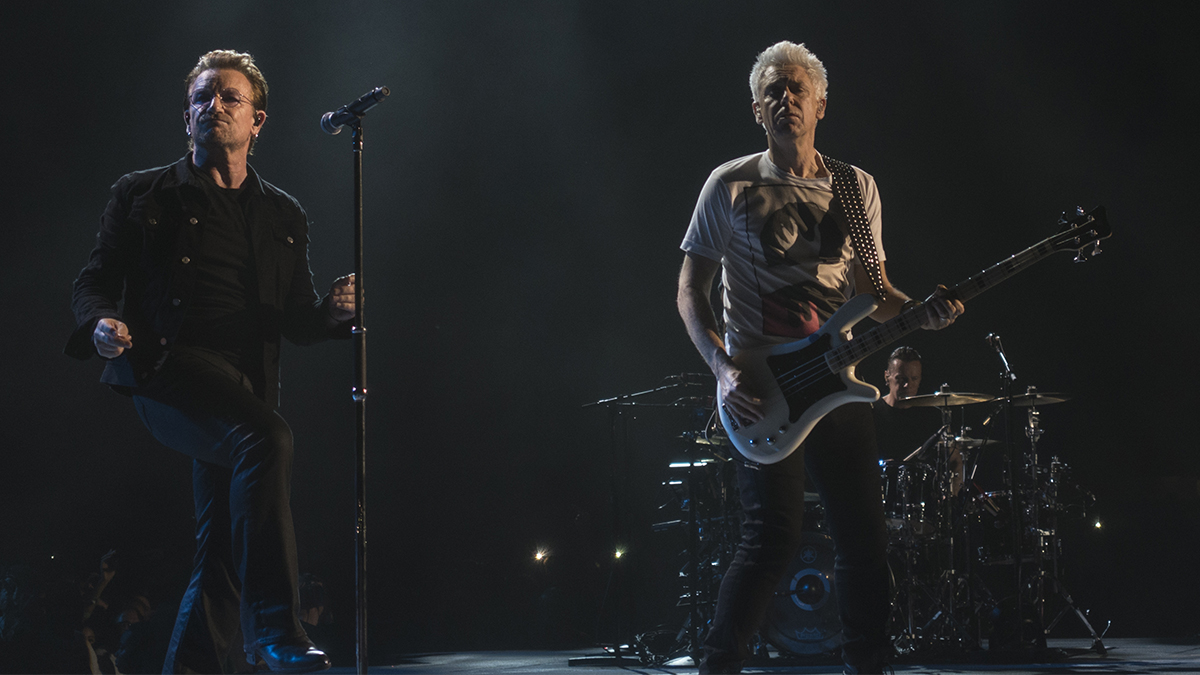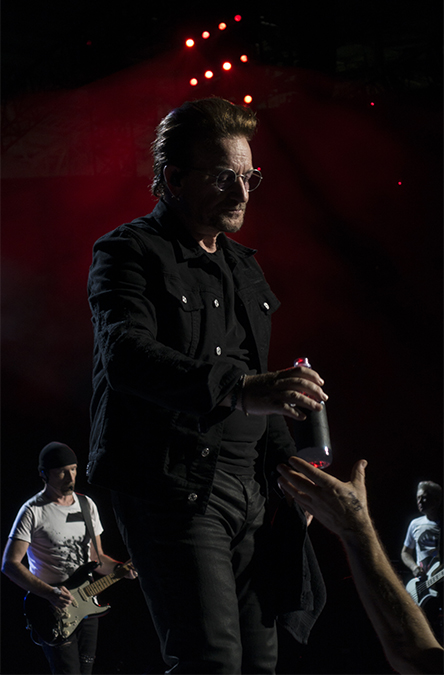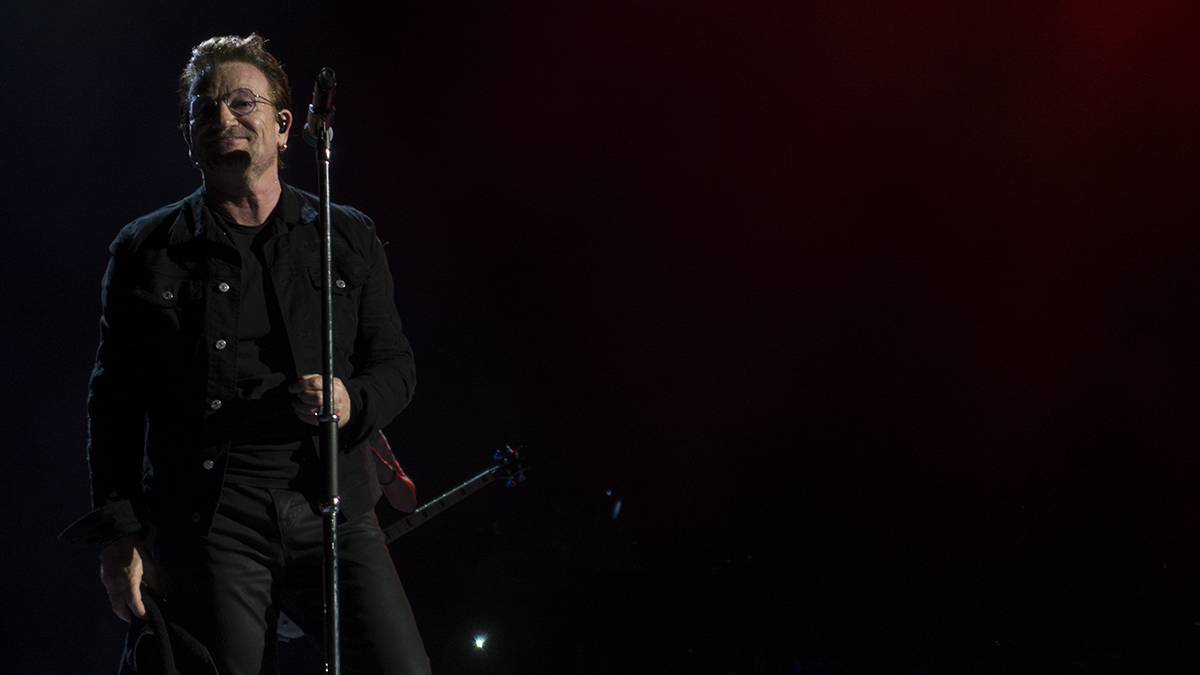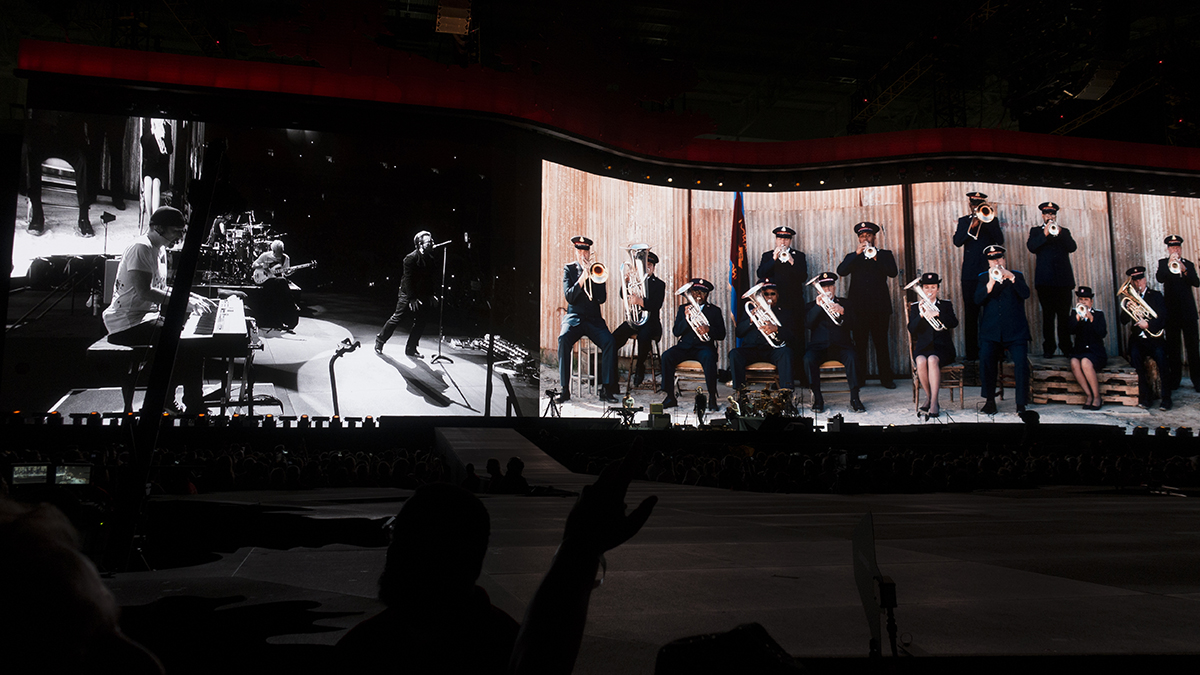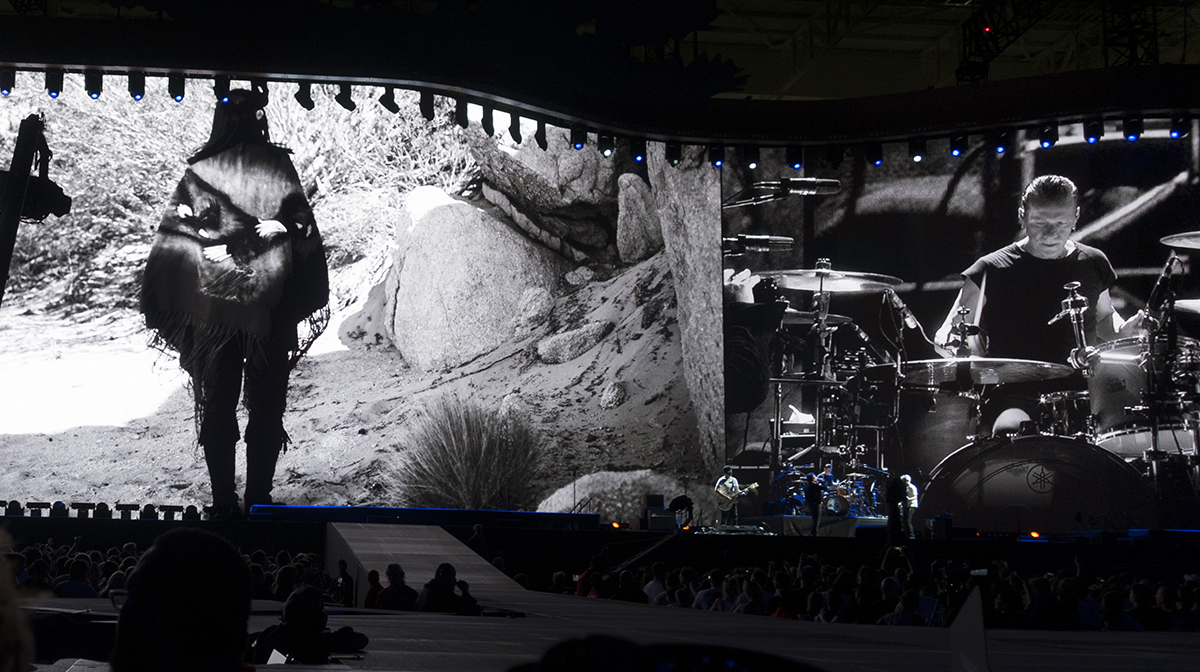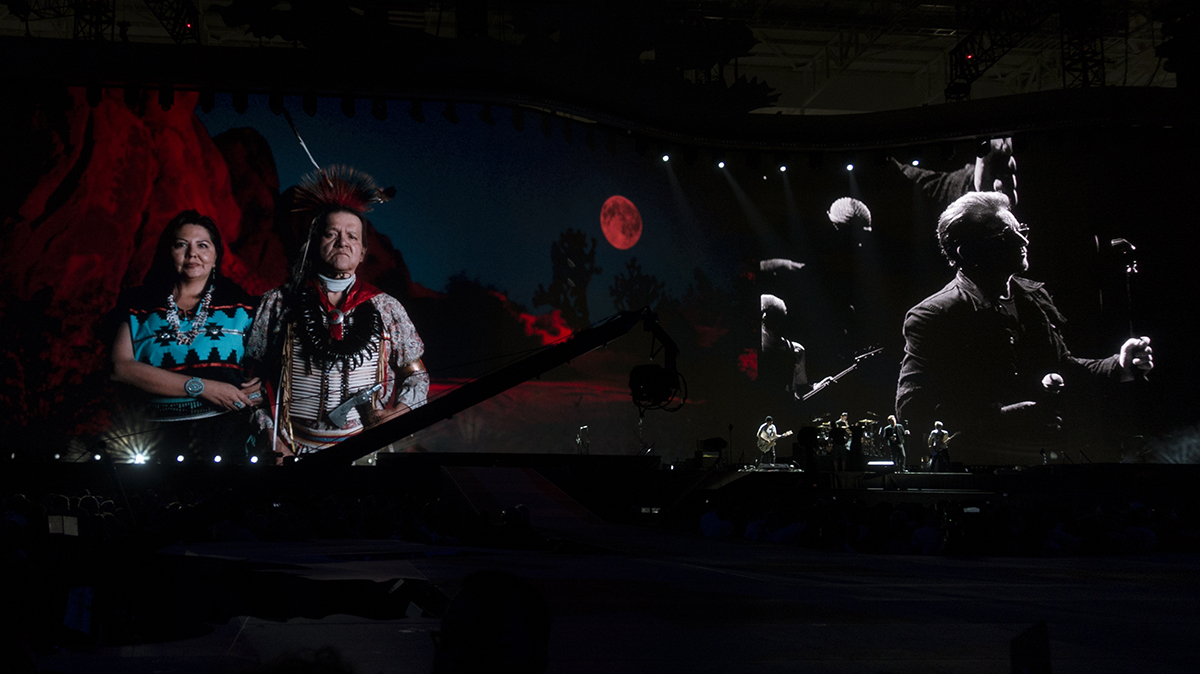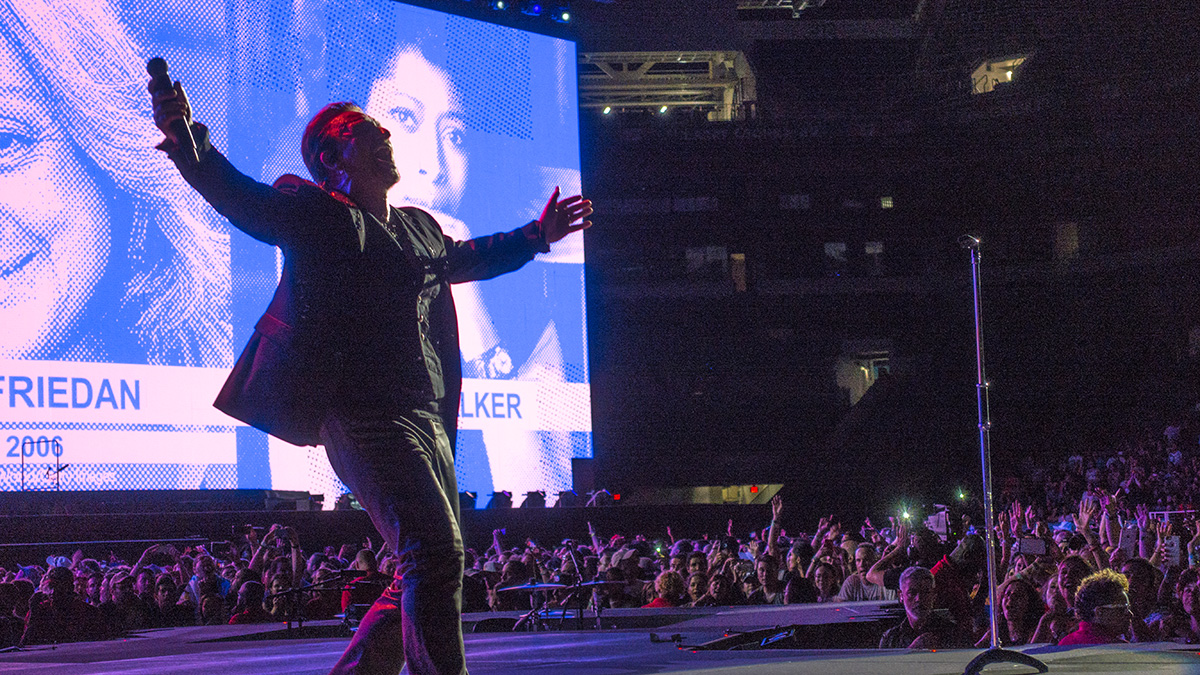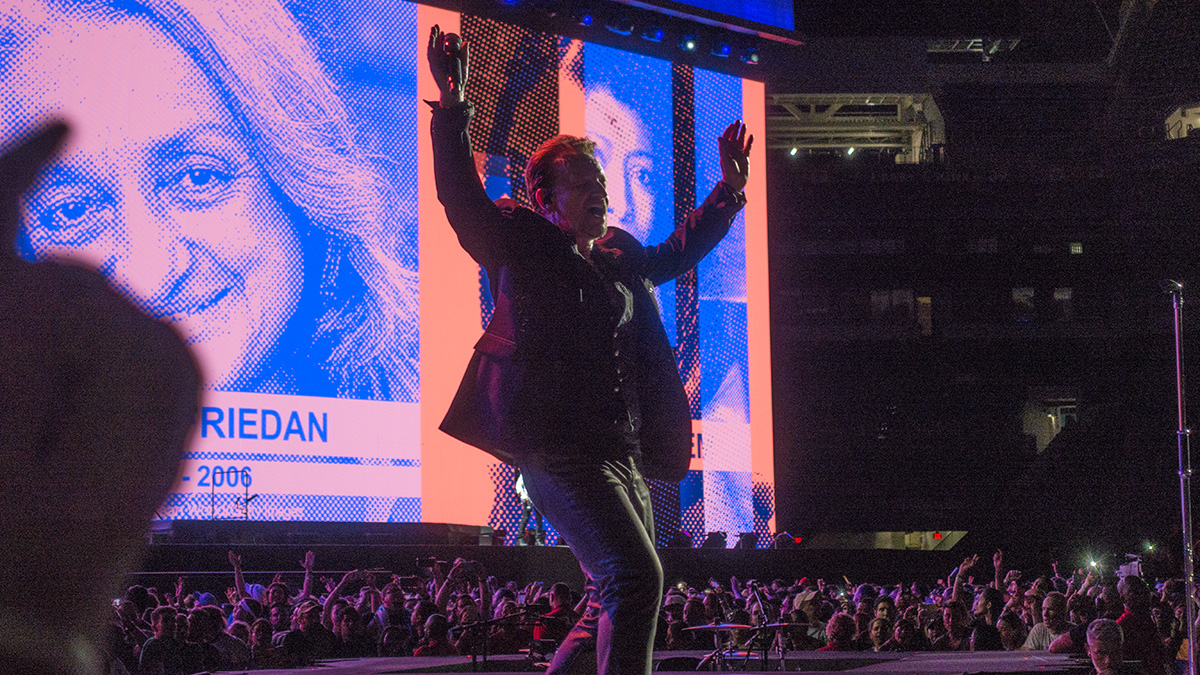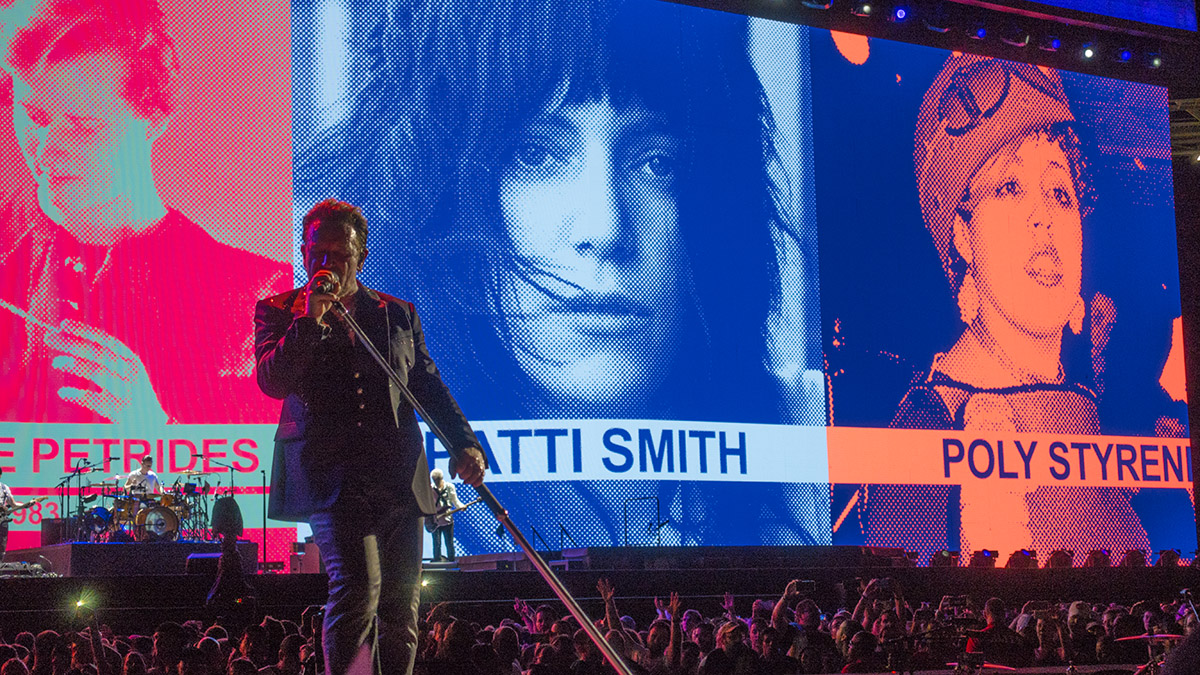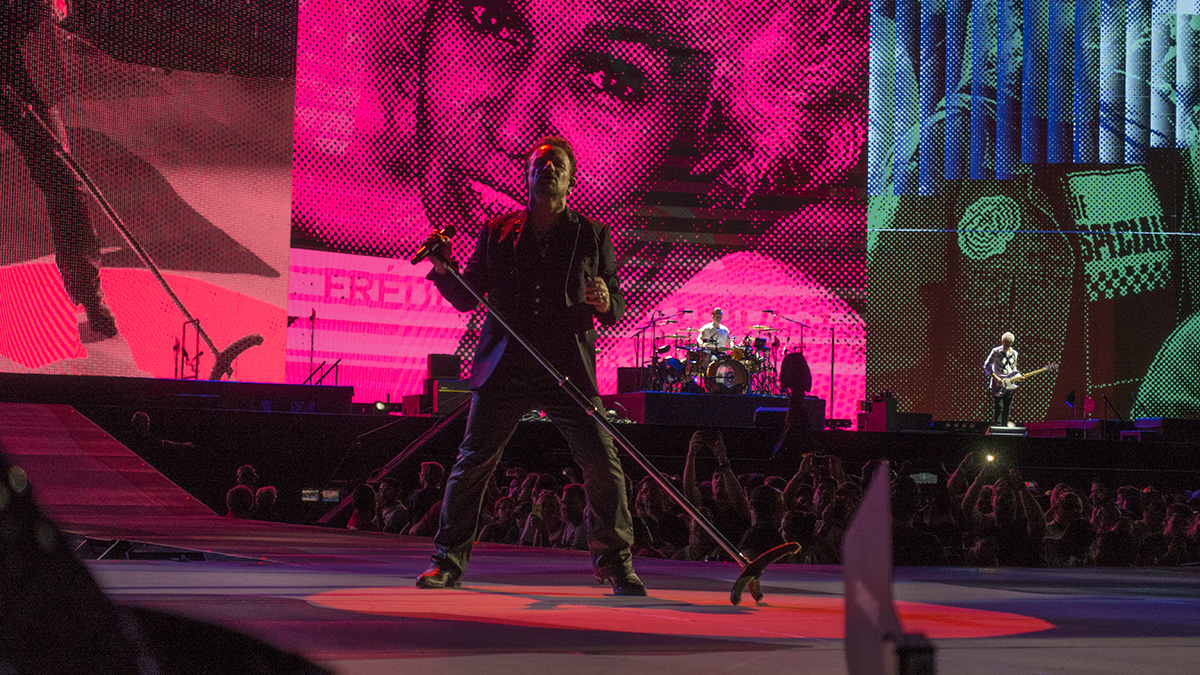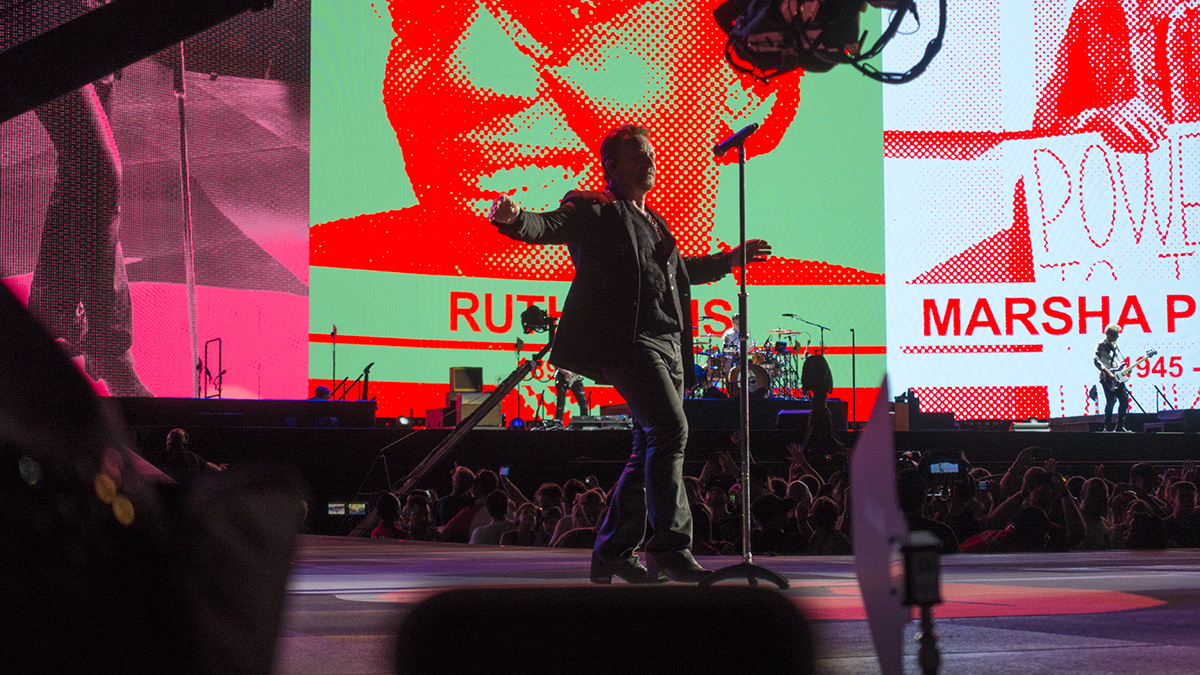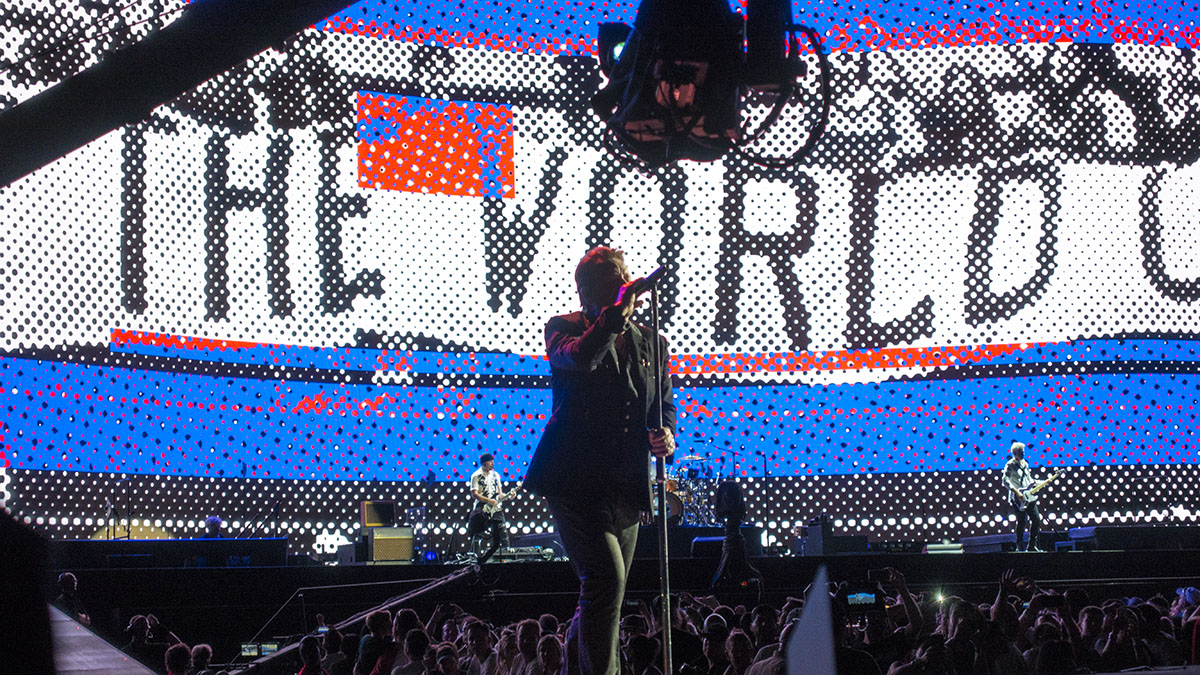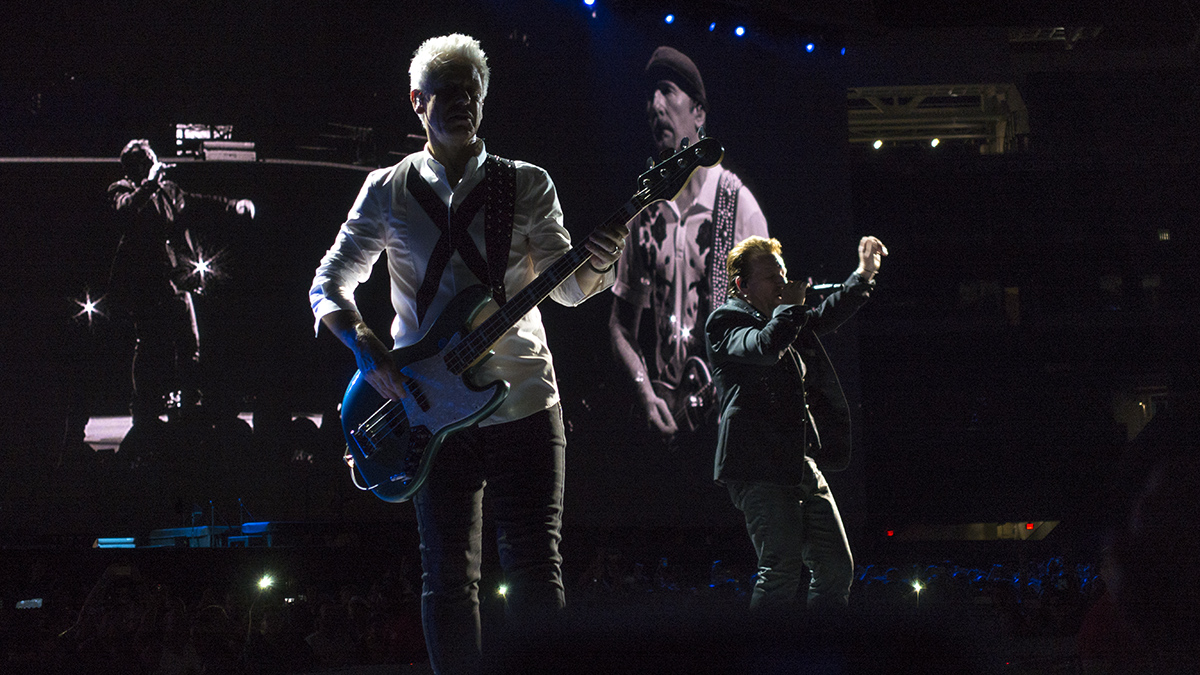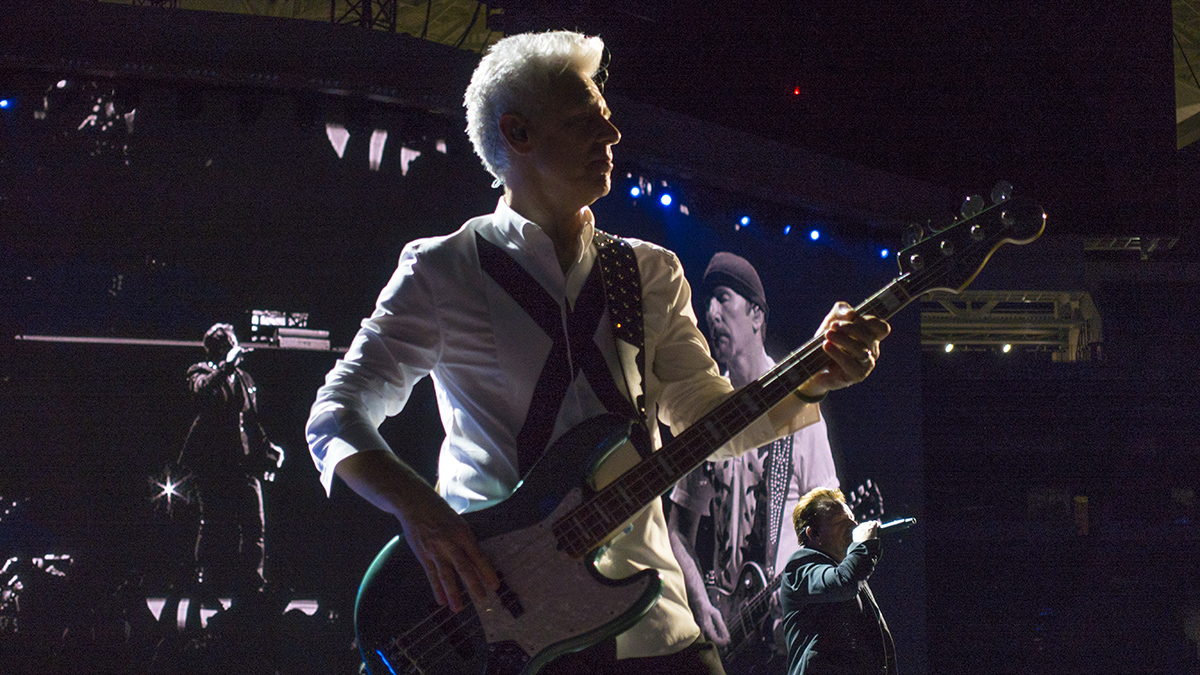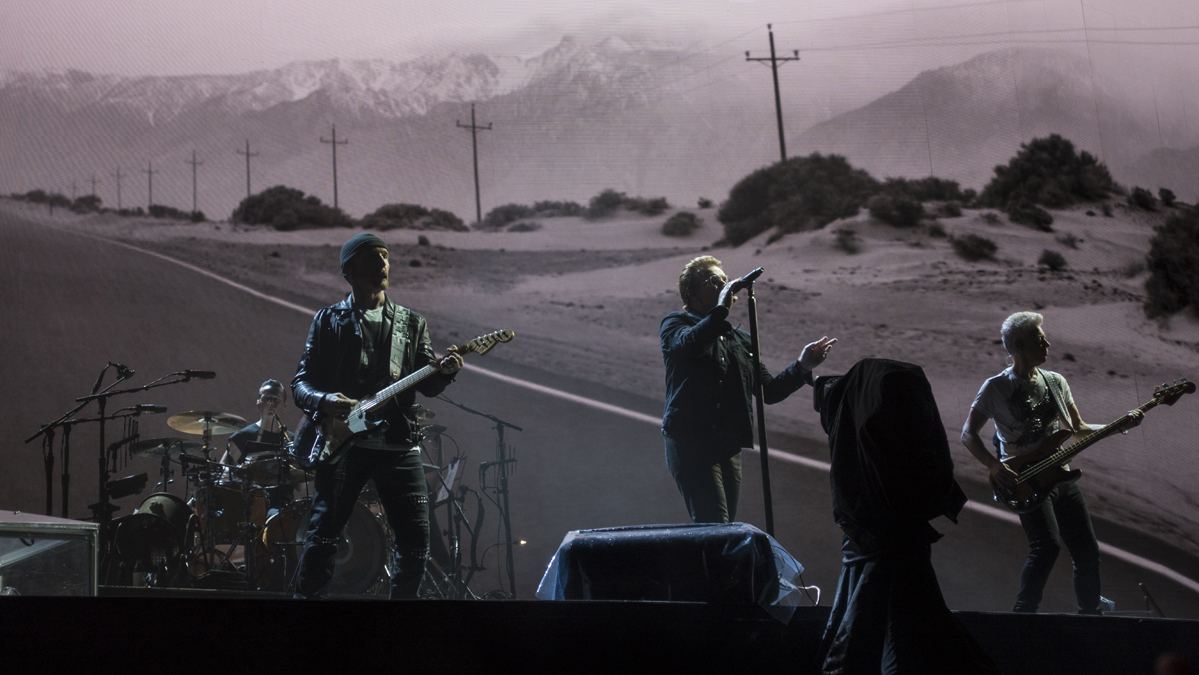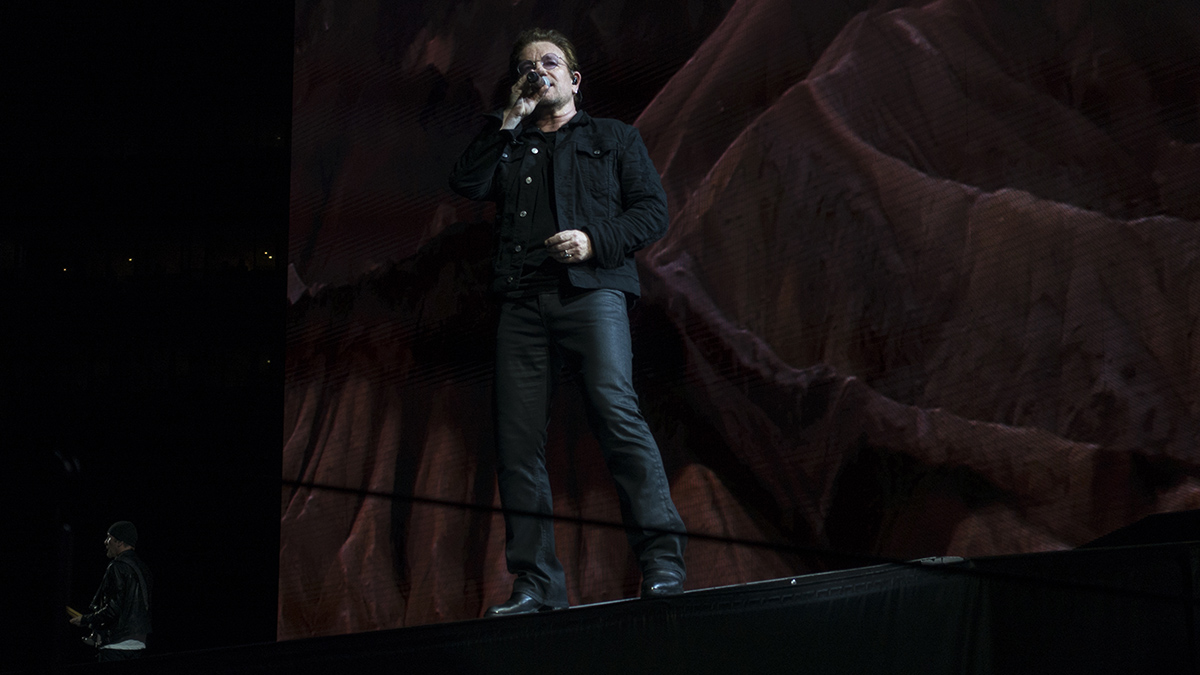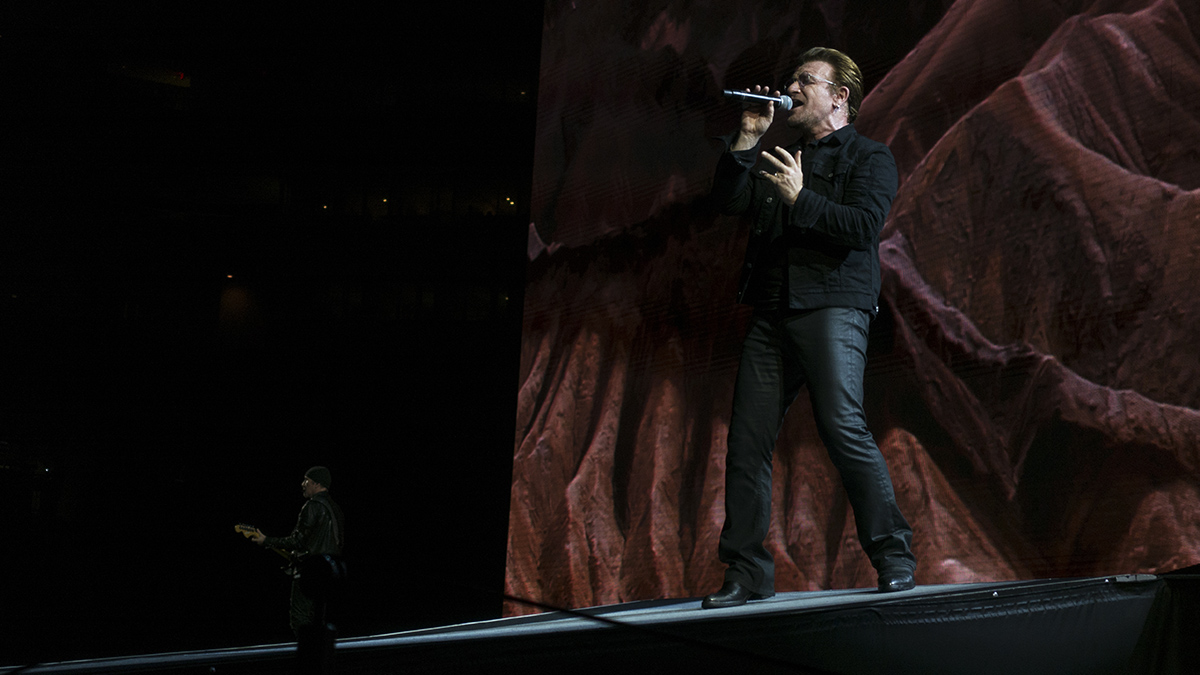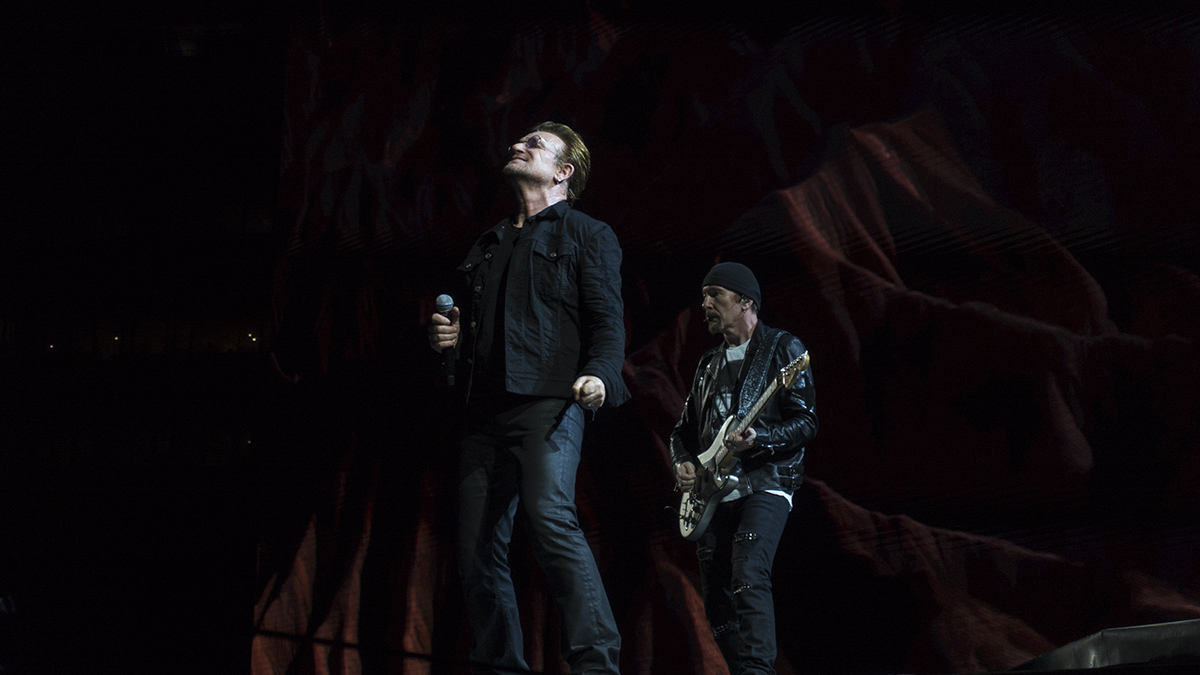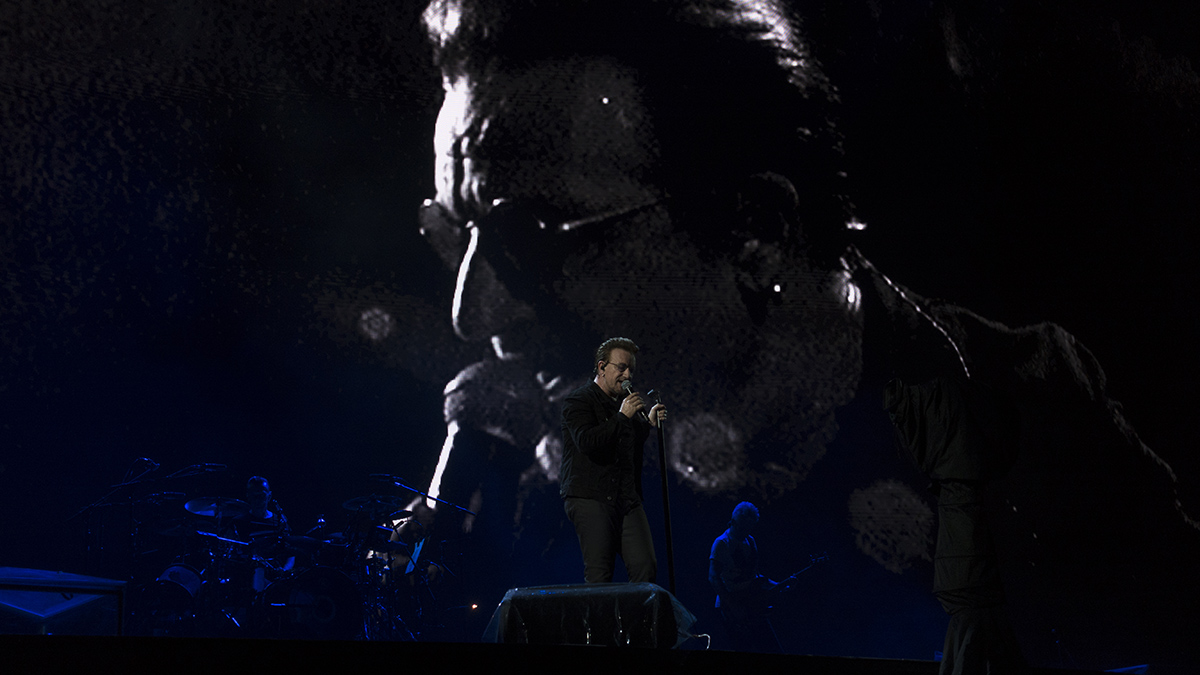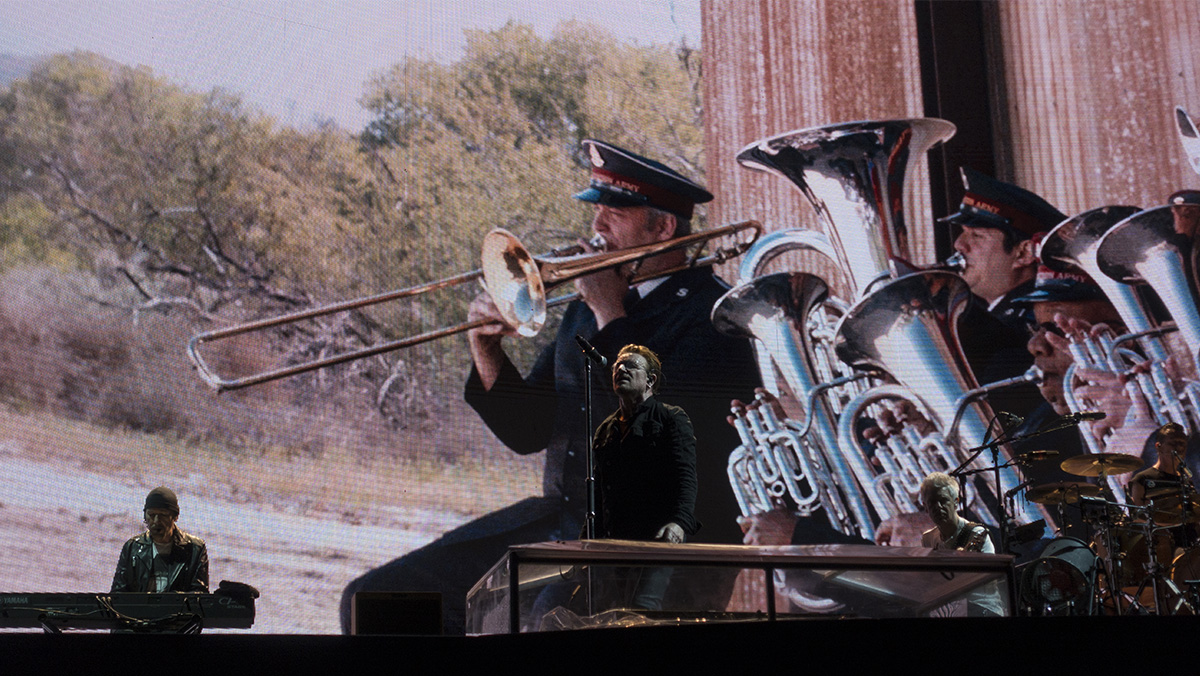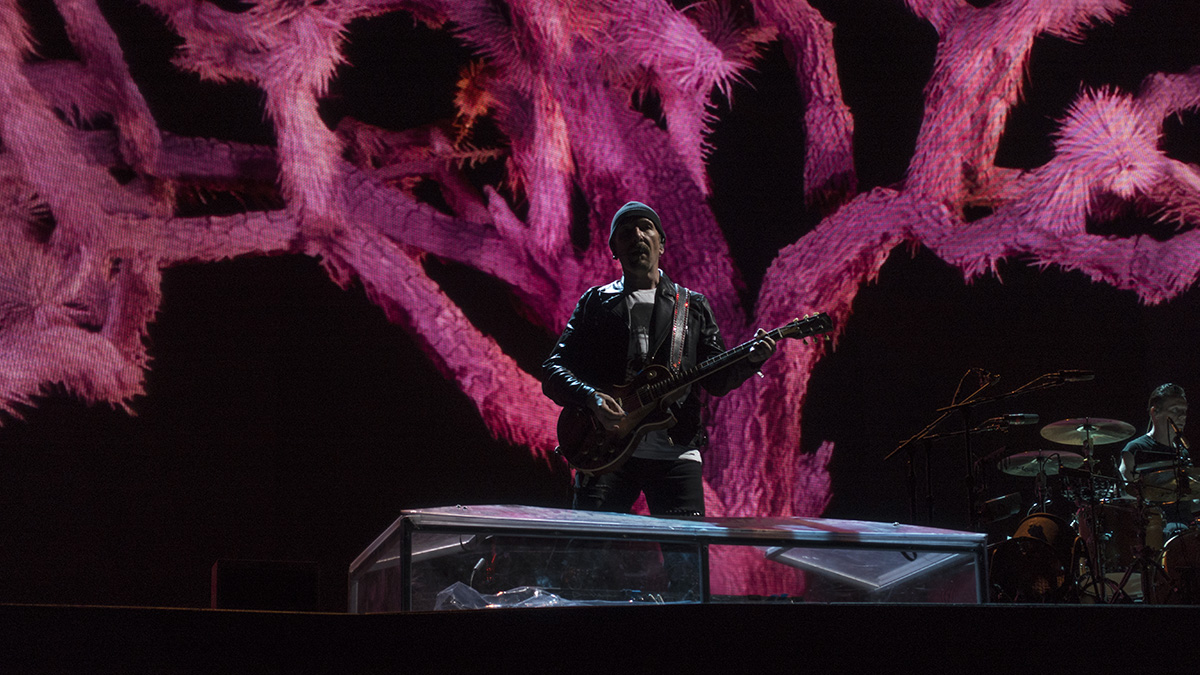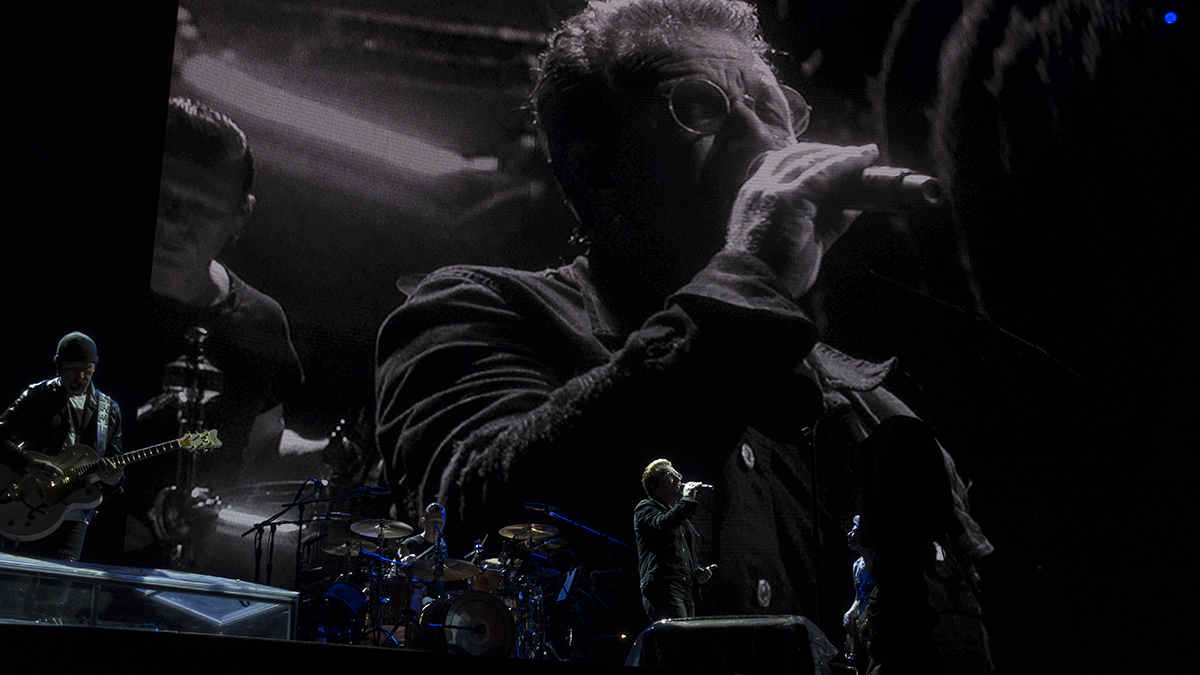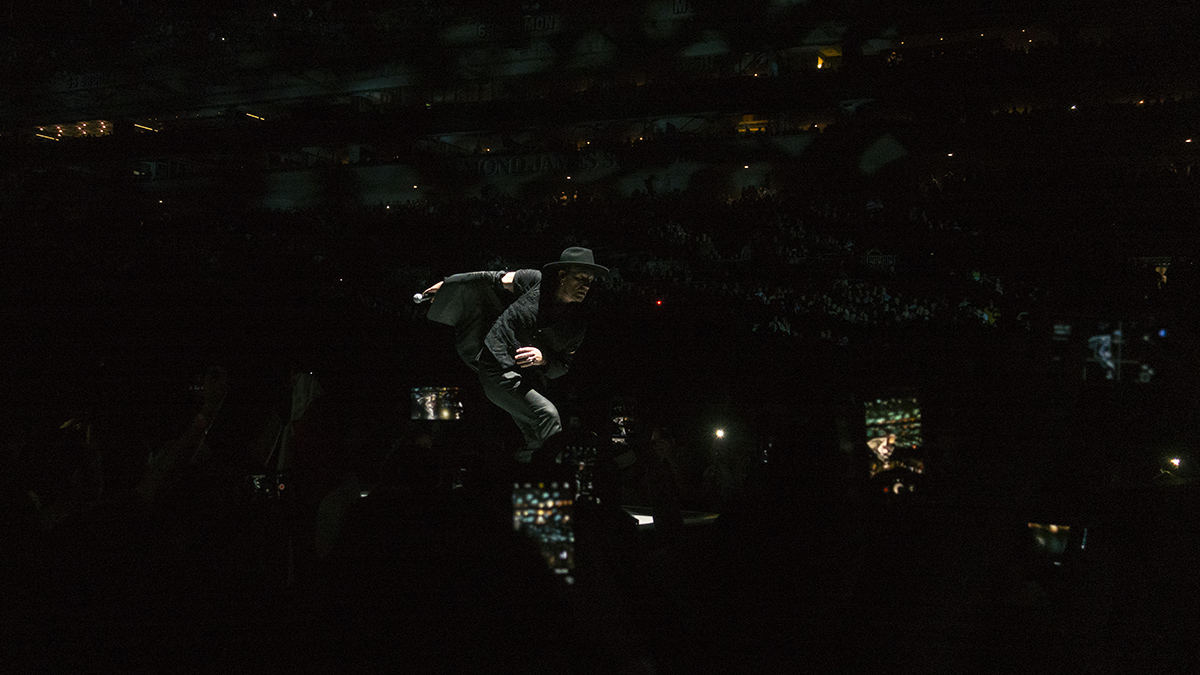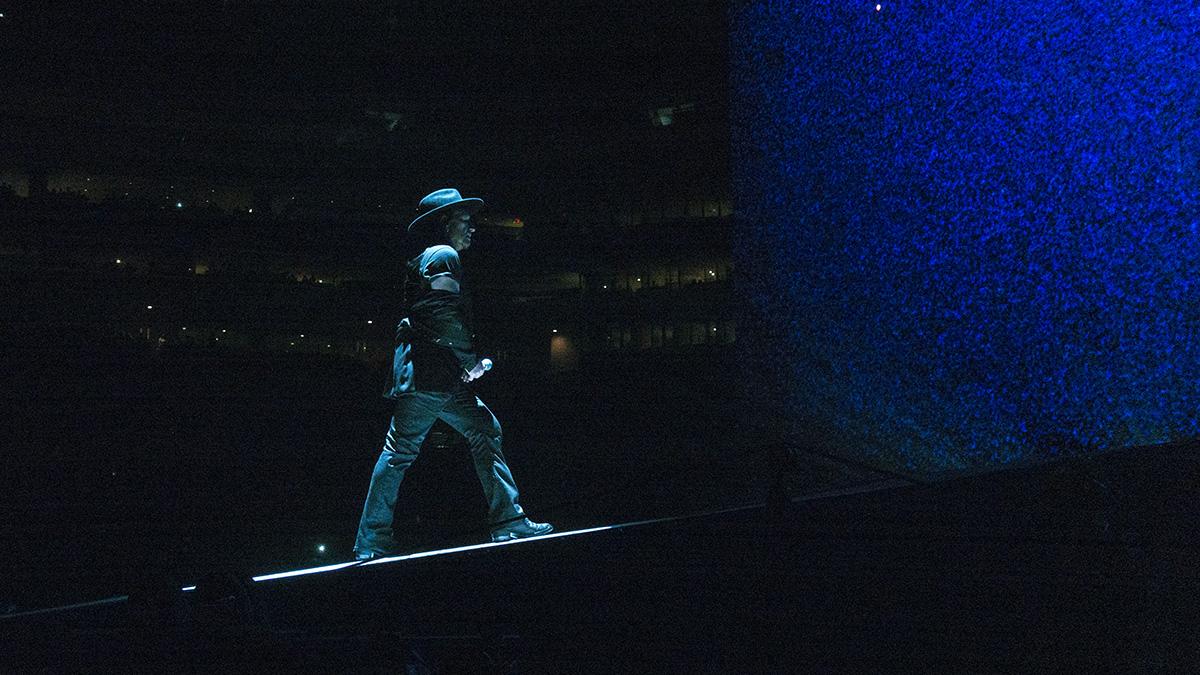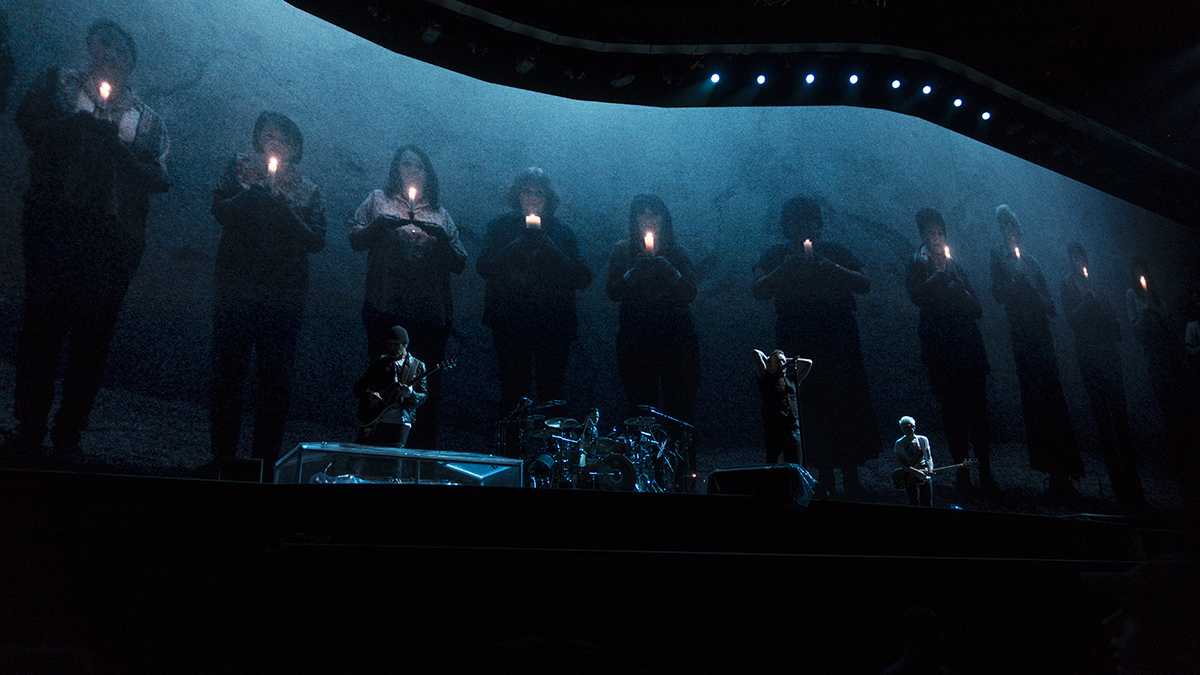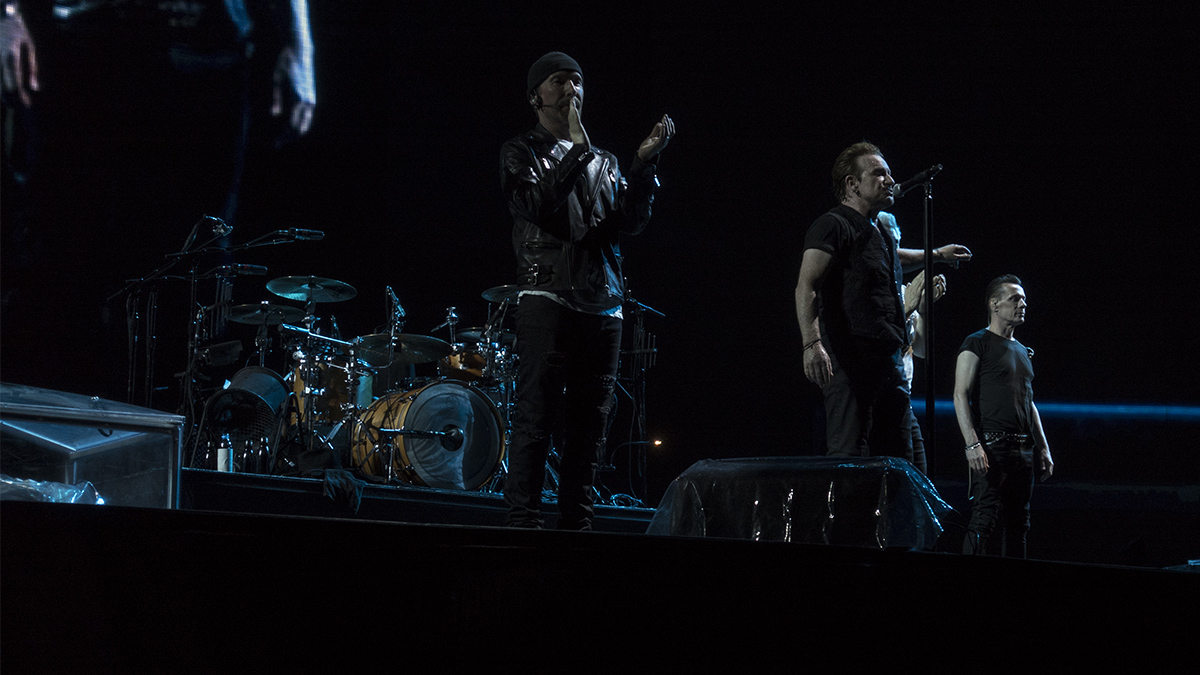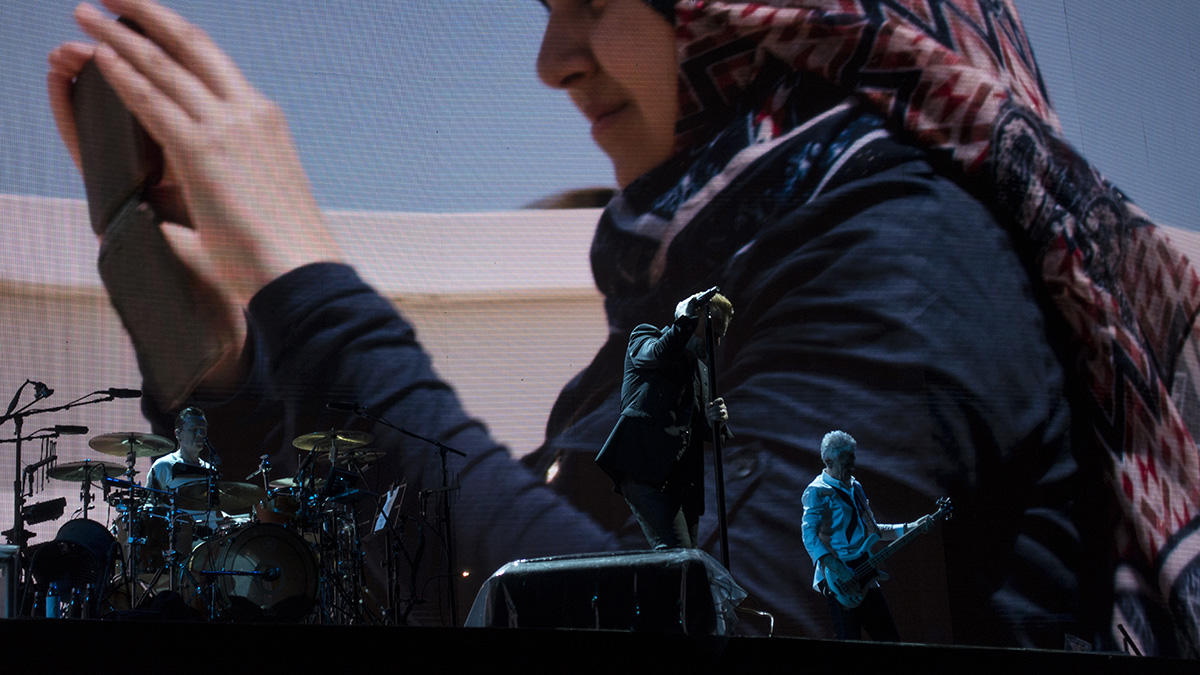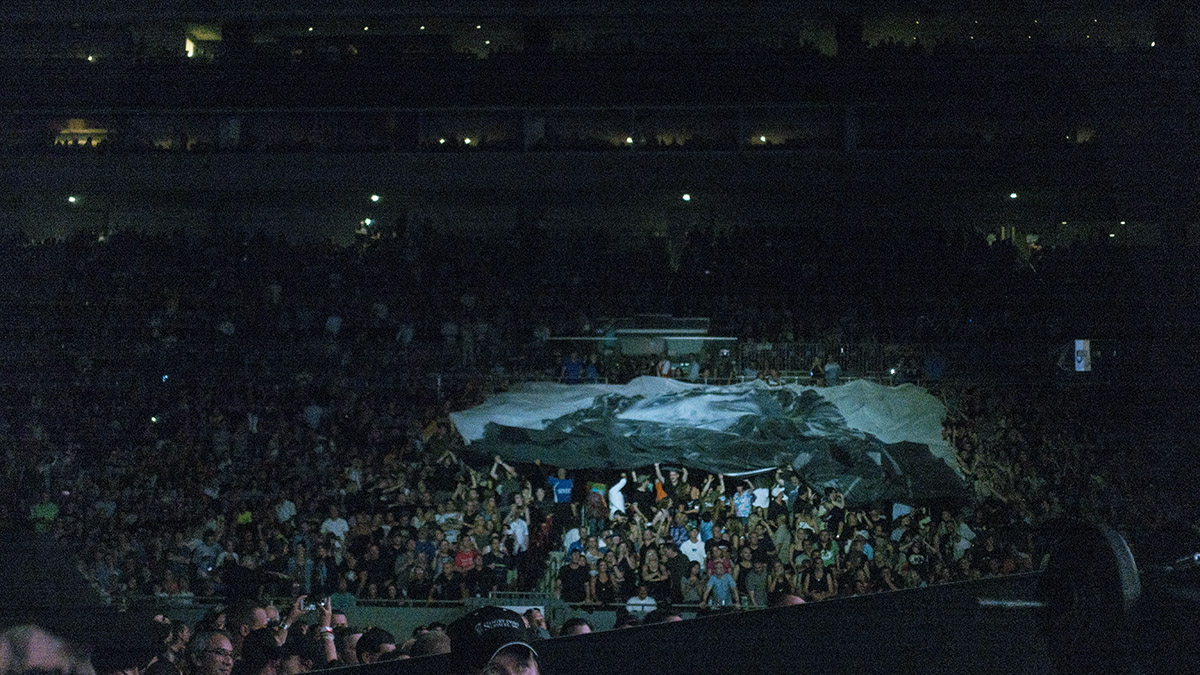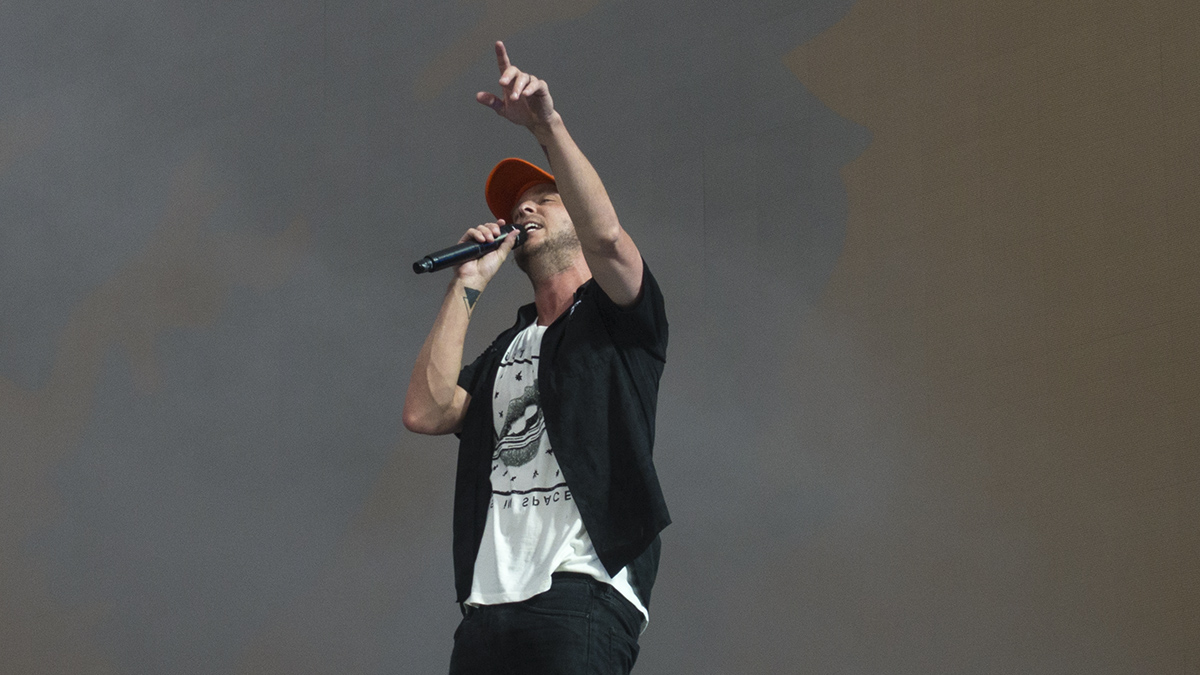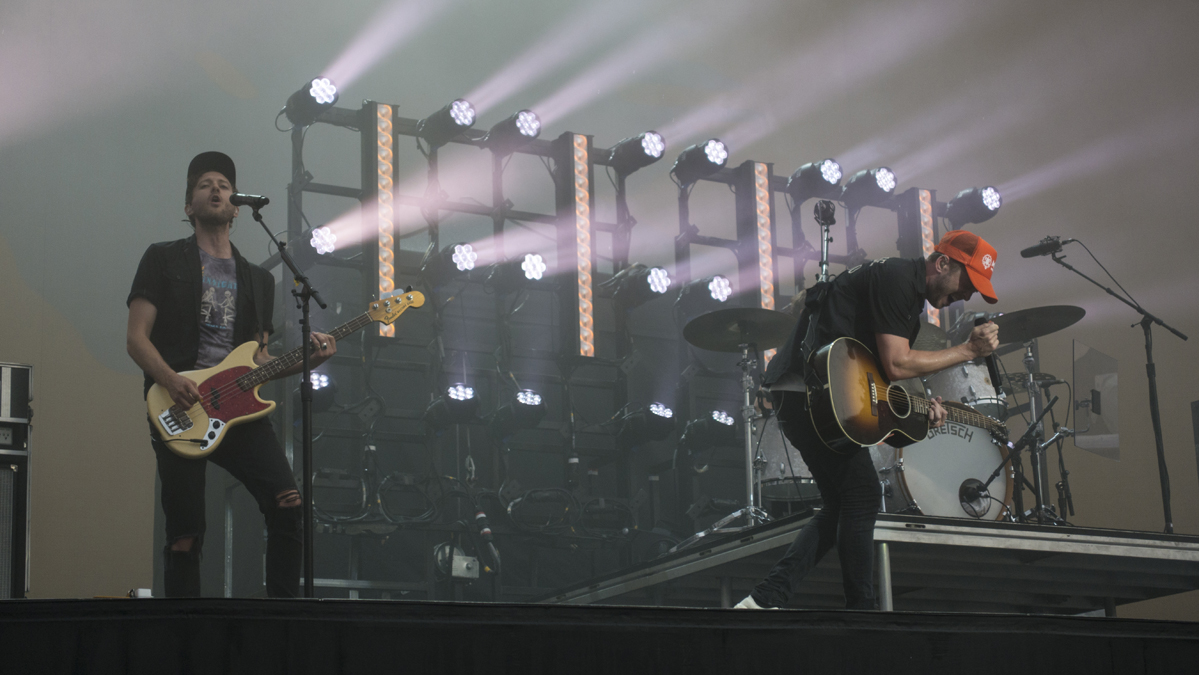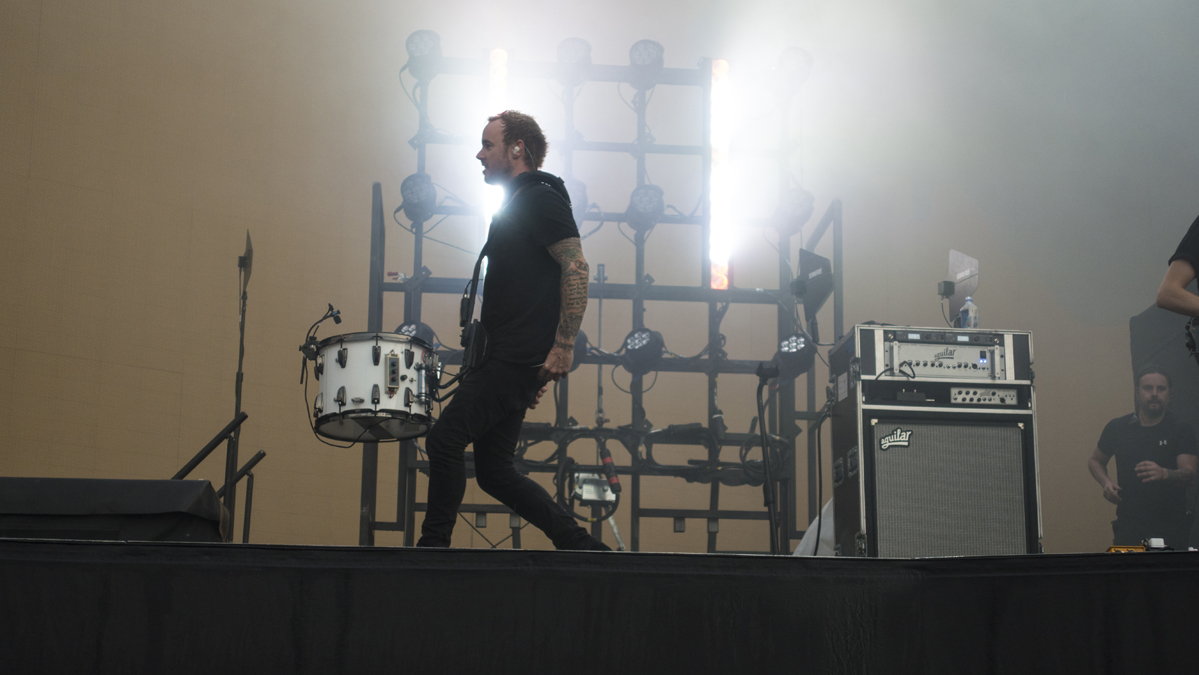 The Joshua Tree Tour 2017
Songs of Quintessence
It was a bit of a surprise when, during the Christmas holidays of U2016, the band released a video greeting to fans letting us know Songs of Experience was on its way and there'd be a tour celebrating the 30th anniversary of The Joshua Tree. Back in September U2015, when I was attending shows in Stockholm during the exquisite iNNOCENCE + eXPERIENCE tour, it was a virtual lock — so the stage hands and others said — that the band would continue i+e in U2016, returning to North America and Europe, then follow that up with a stadium tour of Latin America in U2017.
Well, there was no tour last year and this year, yes, there are stadium shows, but they're in North America and Europe — during a relatively short summer tour. And they revolve around The Joshua Tree.
The band's tinkering with Songs of Experience, possibly making some changes in response to Donald Trump's presidential election and Brexit, among other events that rocked the latter half of 2016.
I'm an Achtung Baby baby; the album Bono describes as the sound of the band chopping down The Joshue Tree is what got me hooked. I'm looking forward to Songs of Experience and its continued delay is disappointing. After all, Bono alluded to its imminent release during an i+e show in Amsterdam back in September U2015, including mention of Anton Corbijn having taken photos of the band in the Netherlands for the album cover and liner notes.
Oh well. I'm in no position to complain. The important thing is the band will be back on the road this year.
And I will follow.
The "In Matt's Country" Leg
11 January U2017. TicketMaster was quite a nightmare — even during the fan club presale — but after innumerable CAPTCHAs, switching browsers, ditching apps and bouncing between Miami and Tampa ticket pages (why exactly would one stadium not have the same ticketing options as the other, anyway?), I managed to get the GA tickets I was hoping for. I thought it would only take a couple minutes. Instead, it took 50. But the important thing is I'm going to see my band again. On the field.
Cut to 8 June U2017... The tour is extended even as I head out to Florida.
The presale for Buenos Aires 1 happened as I finished breakfast at Denver International Airport. Snagged a GA via Ticketek Argentina while on cellular data on my iPad Pro. Cool. A virtual piece of cake, even while navigating the site in Spanish. The San Diego presale, though, was a fiasco — once again through TicketMaster. It never properly recognized my presale code and field tickets were never offered, only pricey ticket packages. And that was while I was en route to Fort Lauderdale, in the air on United Wi-Fi. Perseverance prevailed, however, and during the general public sale I was done within 2 minutes, during a quick break while visiting the Vizcaya Museum and Gardens in Miami.
Then there was Buenos Aires 2, which I found out about while in Havana. Crummy Wi-Fi at the Hotel Ambos Mundos while sitting at the bar? Yep. And good enough to grab a GA during the presale, once again through Ticketek Argentina.
And so it is I left for Miami with tickets to two U2 shows in hand and returned home with tickets to three more.
Miami, Florida, USA, Hard Rock Stadium — 11 June U2017 — General Admission
Tampa, Florida, USA, Raymond James Stadium — 14 June U2017 — General Admission
San Diego, California, USA, Qualcomm Stadium — 22 September U2017 — General Admission
Buenos Aires, Argentina, Estadio Unico de La Plata — 10 October U2017 — General Admission
Buenos Aires, Argentina, Estadio Unico de La Plata — 11 October U2017 — General Admission
Jimmy Kimmel Live!
Jimmy Kimmel's by far my favorite late night host. I've had the distinct pleasure of being in the studio audience in Hollywood twice.
Jimmy also happens to be a U2 fan. I wasn't in the audience when U2 appeared recently, but the following clip shows U2 doing what U2 do best. And they show how a rock band truly takes over an entire show: the stage, the audience — everything.
Enjoy.