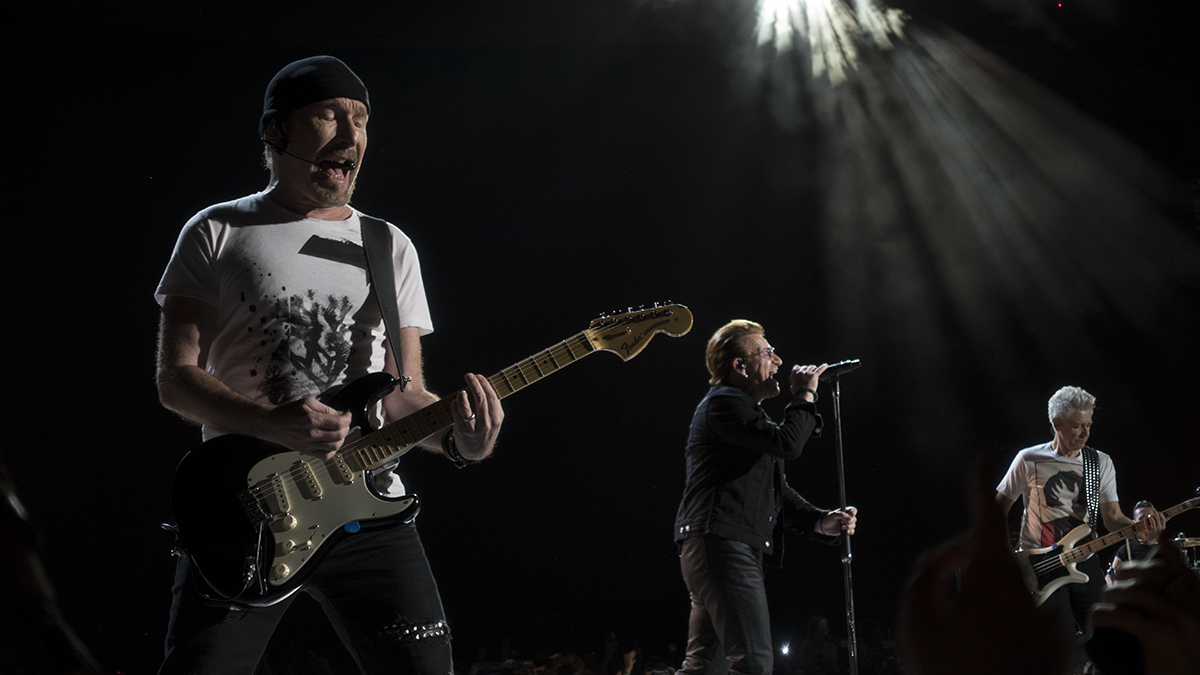 "This is no time not to be alive."
Love Is All We Have Left
from U2's album Songs of Experience
eXPERIENCE + iNNOCENCE Tour
The Mattopia Jones eXPERIENCE
The "Mattopian Soul" Leg
Las Vegas, Nevada, USA, T-Mobile Arena — 11 May U2018 — Nosebleeds — SHOW #50!
Las Vegas, Nevada, USA, T-Mobile Arena — 12 May U2018 — General Admission
Nashville, Tennessee, USA, Bridgestone Arena — 26 May U2018 — General Admission
Lisbon, Portugal, Altice Arena — 16 September U2018 — General Admission
Madrid, Spain, WiZink Center — 20 September U2018 — General Admission
Madrid, Spain, WiZink Center — 21 September U2018 — General Admission
Listen to Noel Gallagher
"They are far and away my favorite live band ever."
No. I'm not quoting myself. That's Noel Gallagher talking about U2. Yeah. Noel effin' Gallagher, formerly of Oasis.
I had the distinct pleasure of seeing Noel Gallagher's High Flying Birds open for U2 in Buenos Aires in October U2017 during the Joshua Tree anniversary tour. Great stuff.
And now, ahead of the e+i tour, it's great to hear Noel talk about music, the state of his life and his U2 fandom.
"People get it or you don't get it." That's how he sums it up with Metallica's Lars Ulrich on Beats 1's It's Electric!. Both are U2 fans and, well, great minds think alike.
It's an entertaining 20-minute chat. For the U2 stuff, head over to 16:50.
---