Music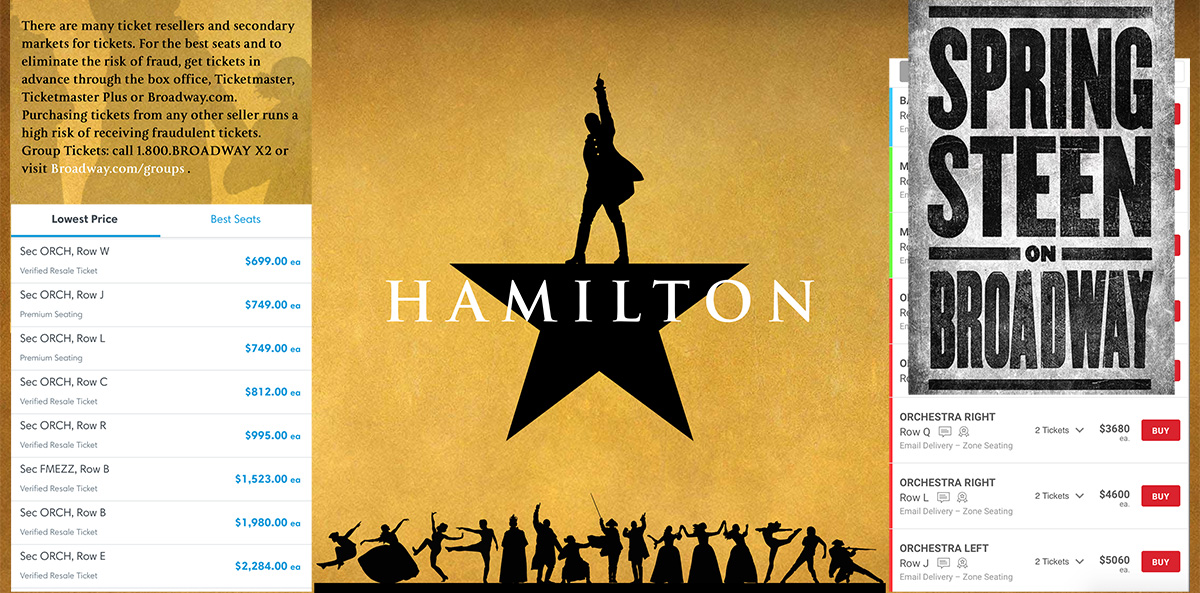 The Ticket Scalpers Screed
Updated 6 May 2018
#Scalping • #FirstWorldProblems • #ThoughtLeadership • #CustomerExperience • #VerifiedFan • #Ticketmaster • #notINVISIBLE
"Blessed are the arrogant, for theirs is the kingdom of their own company
Blessed are the superstars, for in the magnificence of their light we understand better our own insignificance"
Get Out of Your Own Way
from U2's album Songs of Experience
"Keep your friends close, your enemies closer — and your heroes at a safe distance."
Mattopia Jones
Following a slew of high-profile ticketed events, all mired in ticketing red tape and controversies, it's time to dissect what the heck's goin' on (with apologies to Marvin Gaye). And remember this: I am a capitalist. I believe in the free market and entrepreneurship. But this is an issue regarding how a limited resource (in this case, a ticketed live event with a limited capacity and a specific timeline of availability) is managed in the best public interest.
Sure, in theory everything should be priced according to what the market will bear. But we're living in the age of the internet and bots, forces impacting the notion of fair access. Physical goods can be snapped up and sold at an exorbitant mark-up on eBay. Even social media followers can be created and bought.
And tickets? Well. That's a whole story in itself, with the primary seller also profiting off the resale and conspiracy theories surrounding vendor-sponsored scalping that shuffles tickets directly over to the resale market before the general public even gets a shot.
The resale market? That's simply a euphemism for scalping.
What's the Problem?
Rule Number One in troubleshooting is to identify the underlying problem by diagnosing potential causes and tracking the results. Is it procedural? Is it technology? Is it volume? Is it user error? Maybe there's more than one problem festering deep down in the bowels of the situation.
I make the argument Ticketmaster, AXS, U2, Taylor Swift, even Alexander Hamilton — they're all solving the wrong problem.
Is the problem ticket prices inevitably need to rise in order to support more extravagant productions and costs of touring? No. (As an aside, there are also those $50 T-shirts and corporate tour sponsorships. Just sayin'.)
Is the problem artists want to sell tickets? No.
Is the problem artists want to sell-out venues of all sizes: intimate theatres, arenas and stadiums? No.
Is the problem getting tickets in the hands of genuine fans — at face value? Yes. But it's an actionable problem only if the artist actually cares about this and takes a stand. Taylor Swift, Bruce Springsteen and U2 in particular say this is a paramount concern for them. But are they taking the right steps? Are they even knowledgeable enough about the problem and how bad it's gotten? Those questions are beyond the scope of this article. I doubt any of them actually hop online to purchase tickets to Hamilton or whatever — they've probably "got people" to do that for them. But who knows. Maybe they'll read this and gain a better appreciation for how fundamentally pervasive the problem has become.
What's preventing tickets from getting in the hands of fans at a reasonable price? Robots? Selfish people playing the system with multiple fan club accounts? Scalpers? All of the above, but only indirectly.
Is the problem that many fans are being priced out of the concert-going experience? Yes. Last year alone I passed on Depeche Mode, OneRepublic, Arcade Fire and a few others simply because I was mortified by the face-value pricing structure for the events. Shelling out $600 for a seat near the stage at Depeche Mode? $200 for OneRepublic? Face value. Ridiculous. I love you guys, but get real. U2 had spoiled me with their general admission floor tickets and now, on the upcoming eXPERIENCE + iNNOCENCE tour, I'm appalled by all the machinations going on around ticketing — and the ludicrous face-value ticket prices off the floor.
I think the biggest problem in live music today — particularly for major acts — is the ticketing systems are now sponsoring a secondary ticket market where scalpers can turn a profit and the ticketing systems can pocket a commission off the resale. And that, in turn, has cleared the way for baseline ticket prices to skyrocket in a feable attampt to make resale less attractive. That notion's been documented by Billboard. In a strange sort of way, Google's trying to help, but it only serves those who are kinda clueless and need help identifying legitimate ticket sources. They're likely the same people who buy into fake news and believe everything they read on the internet.
Bottom line: It's not about the sale of tickets, it's about the resale of those tickets. Let's eliminate the attraction of the resale. Too many real fans are being left out in the cold, priced out of the market. That was never and will never be what real rock 'n' roll is about.
Sure. Things happen. People's plans change, the unavoidable pops up. Best of intentions are scrapped. For these instances, a resale platform is a necessity.
Is there a solution? Yes. I think so. For rock stars with guts, not for posers.
What's the Solution?
Here's what I propose. And some people won't like it.
Eliminate the possibility of charging more than face value. It's that simple.
Pure profiteering is what drives this market. Surely all of the ticket's details are already in meta data or can be added to it — date, venue, seat (or lack thereof), right down to the (face value) price and service charges — all pertinent data can be associated with a bar code or a QR code. In this era of Big Data, this is a distinct possibility.
But doing so will take guts. And Ticketmaster, Altitude and others have absolutely no incentive to do this when they've enabled — and now also profit from — the secondary sales. It all works to the detriment of the general public.
None of the parties involved — the artists, the agents, the ticketing platforms — really have guts. They all hide behind a lot of smoke and mirrors, a lot of convoluted ticketing presales (and, now, even postsales) and a lot of algorithm mumbo-jumbo to make it seem like things are happening to protect fans. But that's all it is: smoke and mirrors. Mumbo-jumbo.
A serious solution to eliminate scalpers would change the baseline terms of use. By purchasing tickets online or elsewhere, the contract between buyer and seller needs to require an understanding the ticket cannot be sold for more than face value (including paid service charges). Put money into the programming to track meta data. Consider electronic delivery exclusively (through ticket management apps like Flash Seats, a functionality Ticketmaster's app also supports — even movie ticket apps support this process) as a way to combat another problem: ticket fraud. Eliminate the possibility some jerk on the street passes a duplicate ticket printed off at home multiple times, with only the person lucky enough to be first through the turnstiles actually able to enjoy the value of the transaction.
In my view, any other steps are taken out of pure cowardice and willful ignorance.
For that matter, there are laws on the books today. And they are often embarrassingly outdated. And they vary from city to city.
Check out the broken logic in Denver's municipal code:
Sec. 7-293. - Tickets bought at a premium void.
(a) It shall be unlawful for any person conducting, operating, or managing any lawful exhibition, athletic event, theatrical entertainment, motion picture theater, or any other lawful show, amusement, entertainment, or performance to which the general public may gain admission by the payment of a fee or charge therefor to recognize, honor, or receive, and every agent or employee thereof shall refuse to recognize, honor, or receive, any ticket of admission to such place, purchased from any broker, speculator, scalper, or other person, at a premium over the regular price, upon presentation of the same, if such person has knowledge of the unlawful purchase of such ticket.
(b) If any notation appears on any such ticket, whether printed, stamped, or written, whereby a sale or purchase at a premium is indicated, the same shall be considered prima facie evidence of an unlawful sale and purchase thereof.
(c) This section 7-293 shall not apply to tickets purchased over the Internet.
(Code 1950, § 825.3; Ord. No. 732-08, § 1, 12-22-08)
Sec. 7-294. - Sale of tickets at a premium unlawful.
(a) It shall be unlawful for any person to sell or offer to sell at a premium, or at a higher price than the price printed thereon, any ticket of admission to any lawful exhibition, athletic event, theatrical entertainment, motion picture theater, or any other lawful show, amusement, or performance to which the general public may gain admission by the payment of a fee or charge therefor.
(b) No person shall directly or indirectly sell, offer to sell, or consent to sell any such ticket of admission to any broker, speculator, scalper, or other person, regularly, occasionally, or incidentally engaged in the business of selling any such tickets of admission, or purchase such tickets of admission for resale at a price greater than that printed thereon.
(c) This section 7-294 shall not apply to tickets purchased over the Internet.
(Code 1950, § 825.4; Ord. No. 732-08, § 1, 12-22-08)
Wow. In my humble opinion, that is stupid.
With that, let's take a look at what's goin' on out there.
U2
Various dates, U2018 • Various venues • Various cities
U2's upcoming eXPERIENCE + iNNOCENCE tour is another Ticketmaster Verified Fan project. I've got a lot to say about this, and I'll craft a second article to cover it. This particular screed will also level some criticism at my fellow U2 fans.
But I will say this right now: During the past year alone I've purchased U2 tickets on AXS, Ticketek (Argentina), Blue Ticket (Portugal), Ticketmaster (Spain) and Ticketmaster (USA). Ticketmaster is by far the most problematic purchasing experience. Even when looking at U2's stadium tour in Miami, Tampa and San Diego, the user interface varied from stadium to stadium — and even changed in the midst of sales. And consistently, field tickets were unavailable — and by that, I mean not even listed as a purchasing option Instead, my "longtime member" presale code only unlocked expensive VIP packages. Crazy stupid.
How stupid do things have to get, Edge?
Bruce Springsteen

3 October 2017 - 30 June 2018 • Walter Kerr Theatre • New York, New York
Following the release of The Ghost of Tom Joad in 1995, Bruce Springsteen embarked on a solo acoustic tour, trading in stadiums and arenas for the more intimate setting of theatres. And he implemented a one-of-a-kind ticketing process aimed squarely at thwarting scalpers.
In Denver, the process went like this: Those interested in tickets had to physically go to McNichols Arena (since razed and replaced with the Pepsi Center). Once at McNichols, those lucky enough to get tickets once their turn came up to speak to a ticketing agent at the box office received a voucher. (Ticket limit of two, by the way.) Then, on the day of the show, when doors opened (at the Paramount Theatre, in this case), those with vouchers went to the Paramount box office, presented their voucher with the credit card used to purchase the tickets and the voucher was traded in for hard tickets. After receiving the tickets, attendees were required to immediately enter the venue. There was simply no opportunity for the tickets to change hands. By design. And it was quite an extraordinary effort on everybody's part to achieve the goal of ensuring fans got in the door. And fans were willing to put in this effort.
Flash forward to 2018 and The Boss is now on another unique concert journey — a solo engagement on Broadway. Ticketmaster's Verified Fan process was used to randomly provide registered fans with a chance to purchase tickets. But this Verified Fan process ultimately does virtually nothing to prevent ticket resales.
Tickets range from $75 to $850. That's face value for those $850 seats, by the way. That's a monthly payment for my 15-year mortgage. I didn't even try to get tickets; I didn't even register. Nonetheless, the entire run was an instant sell-out and more dates were added. And only those who had previously registered for the first block of dates — and who were shut out from getting tickets — were enrolled in the lottery for the new round of tickets. Again, an instant sell-out.
So. The powers that be are testing the market and the pricing threshold. In theory, putting more money in the pockets of the artists instead of the scalpers. But it's rapidly inflating to a higher price point that's ultimately going to shrink the marketplace back down to the well-heeled, the kind of people who get front row seats and then sit through the entire show.
Thanks, Bruce. I guess. That means I'll simply focus even more on world travel and leave live music to those who can afford it.
By the way, Bruce, what do you think of the following screenshot, captured on 27 January 2018 for seats to your show on 4 April 2018? Maybe you should've bumped that top-tier ticket price from $850 to $5,000 in order to defeat scalping. Regardless, barring my winning the Lucky Seat lottery, I won't be seeing you at the Walter Kerr Theatre any time soon. My inner rock star says that's your loss, not mine.
About that lottery via Lucky Seat:
For every performance, 26 tickets will be sold for $75 each, limit 2 tickets per winner. Seat locations may vary per performance. Lottery entries will be permitted up to a week prior to the performance desired and drawings will occur 24 hours prior to the performance.
The lottery will offer five performances at a time for entry. Entry closes at 10:00 AM ET the day prior to the performance. Winner and non-winner notifications will be sent at 12:00PM ET the day prior via email or SMS. Only one entry is permitted per person. Repeated entries and invalid email addresses will be discarded. Tickets must be purchased online with a credit card by 4:00 PM ET the day prior to the performance using the purchase link and unique code in a notification message. Tickets not claimed by 4:00 PM ET the day prior to the performance are forfeited. Lottery tickets will be void if resold.
I take special interest in the last sentence: "Lottery tickets will be void if resold." What's stopping you from doing that for all tickets sold, Bruce?
Hamilton

24 March 2018 • Buell Theatre • Denver, Colorado
I knew Hamilton was a big deal. I didn't appreciate how big of a deal, though, until tickets went on sale for the touring production's stop in Denver. The Denver Center used Queue-it as the ticket management system. I've encouuntered it before — Ticketek Argentina, Blue Ticket Portugal and others use the service. It's good. It helps set expectations and creates an orderly experience. But it's not without its faults. For one, at least with the Denver Hamilton sale, fans could queue up one hour before tickets went on sale in order to enter the queue, but ultimatelty they were handed a random number. I was online spot-on at 9:00 a.m. and was slapped with number 111,509. Other people who joined the queue several minutes later — potentially — received a much lower number. And we're told this random action is "fair." Bull.
Nonetheless, as fate would have it, I was one of the people who secured tickets 50 minutes before the official ticket sales began. At the time, I had no idea why I was able to navigate through the ticket purchase process. A lucky tap of the refresh button? In retrospect, the best I can piece it together is it was a Queue-it glitch that failed to recognize proxy servers and their relation to the Mountain Time Zone and 10:00 a.m. on-sale time. (For example, some sites seem to think I'm located in Dallas. Sometimes, "locations near me" are in the northeast. I am most defiinitely not based in either area.) Completely unintentional and unexpected on my part, but by the time tickets were sold out, there were still more than 95,000 people in front of me in the cyber queue.
That number of people in the queue, by the way, was bogus. Every time a person hit the website, they were given a queue number. If the browser was closed, that queue number didn't go away. People had to actually click on a relatively low-profile "exit" link to actually withdraw from the queue. Nonetheless, at the rate people were passing through the queue, it would've taken roughly 40 hours before my number would be up for entering the selection process. Tickets were all gone within five hours.
Anyway, I was curious about the possibilities of Hamilton getting an extension in Denver, but that notion was kiboshed when I discovered there are actually three productions touring the country concurrently. That's staggering. And each touring company has only two- or three-week gaps between venues, in part to accommodate strike, transport, set-up and rehearsal.
So. What about New York?
It's a free-for-all there, as well.
And Ticketmaster seems bent on obfuscating the actual face-value rates for tickets. From what I've gathered, face value for Hamilton on Broadway ranges from $229 to $749. But $749-$2,284 for center-front orchestra is typical thanks to the resale market. And it's outrageous. In 1991, it was a major controversy when Miss Saigon broke the $100/ticket barrier. Wow. In retrospect, those were some mighty halcyon days. Not many people earn a salary that's kept pace with the astronomical pricing trajectory that's gone from from $100 to $749. Even worse, now some of those $749 seats are up for resale at $2,284 each. Insane.
I think it's indicative of how bad things are when it's so difficult to pin down what "face value" actually is for any given seat. Even Playbill.com and Broadway.com aren't of much help. Ticketmaster doesn't divulge what the face value is when it displays resale tickets. Take a look at this screenshot of the Wednesday matinee for Hamilton on 4 April 2018 (captured on 25 January 2018). There are two seats still available at face value (the blue dots; $749 + fees). The remaining available seats are all resale (the measle-like red dots; in this case, up to $2,284 + fees).
Nobody has any reason to be proud of this nonsense. And that includes Lin-Manuel Miranda.
Sweeney Todd: The Demon Barber of Fleet Street

4 April 2018 • Barrow Street Theatre • New York, New York
I'm looking forward to this very unique production of Sweeney Todd, one of my all-time favorite shows. It's an Off Broadway production, in an intimate, small-scale venue. Even though it's relatively "off the grid," particularly in comparison to the previously mentioned events, it's still not immune to ticketing trauma, as noted in the following text from the confirmation email I received. And, yes, I will be enjoying a beef pie before the show!
Thank you for purchasing tickets to the Tooting Arts Club production of SWEENEY TODD at the Barrow Street Theatre. We look forward to welcoming you to the pie shop.
PICKING UP YOUR TICKETS
This email is your purchase confirmation, so please print or keep it in your phone to have available when you arrive at the theatre. NOTE: We are only printing actual tickets 2 hours before the show that you are attending, and the purchaser of the tickets must show ID when picking-up. Please understand that this is for your protection: ticket fraud and third party re-selling, often at extremely higher (and unlawful) prices, has become a pervasive problem in our industry.
TIMING INFO
If you ordered pre-show pie and mash, please note that our doors will open 1 hour and 15 minutes prior to performance time, and pie and mash will be served up until 30 minutes before curtain time. If your tickets are for the performance only, we will admit you into the theater 15 minutes prior to performance time. The lobby coat check and bar (beer and wine) will be available to all patrons.
Harry Potter and the Cursed Child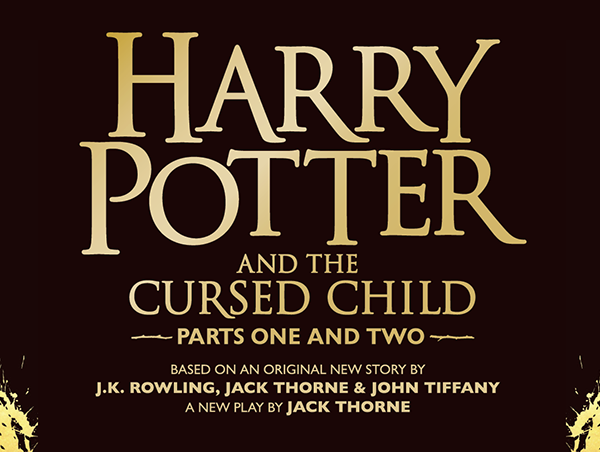 Previews begin 16 March 2018 • Lyric Theatre • New York, New York
It's not a musical. It is a dramatic play with an all-new story about everybody's favorite boy wizard. Previews for the New York City production coincide with my planned New York City vacation. Tickets aren't on sale yet and they're going through the Ticketmaster Verified Fan process. An additional complication is this show is in two parts. Based on the schedule, attendees have the option of either attending Part One in the afternoon and Part Two in the evening, or attending in consecutive evenings. Each part tops out with a $199 ticket. So, to take in the complete experience would cost $398 (plus all those Ticketmaster "convenience" charges). Lucky fans might also be able to snag $20 tickets for each part in a lottery process that's also taken hold in the industry.
All registered participants who are identified as genuine ticket buyers, not bots or scalpers, will be equally eligible to be randomly selected to receive an Access Code. Those who completed the registration process for the first ticket release in October will need to register again in order to be eligible to receive an Access Code. The selection process is randomized to ensure access to tickets is as fair as possible and is in no way influenced by your Ticketmaster purchase history. Those randomly selected to receive an Access Code will have the opportunity to purchase on a first-come, first-served basis.
Because of anticipated demand, registering does not guarantee receipt of an Access Code, and receiving an Access Code does not guarantee there will be tickets remaining when you begin your search. Access Codes will not be delivered until the morning of the presale and will be required to purchase tickets. No purchase is necessary to register.
Jack White's Boarding House Reach Tour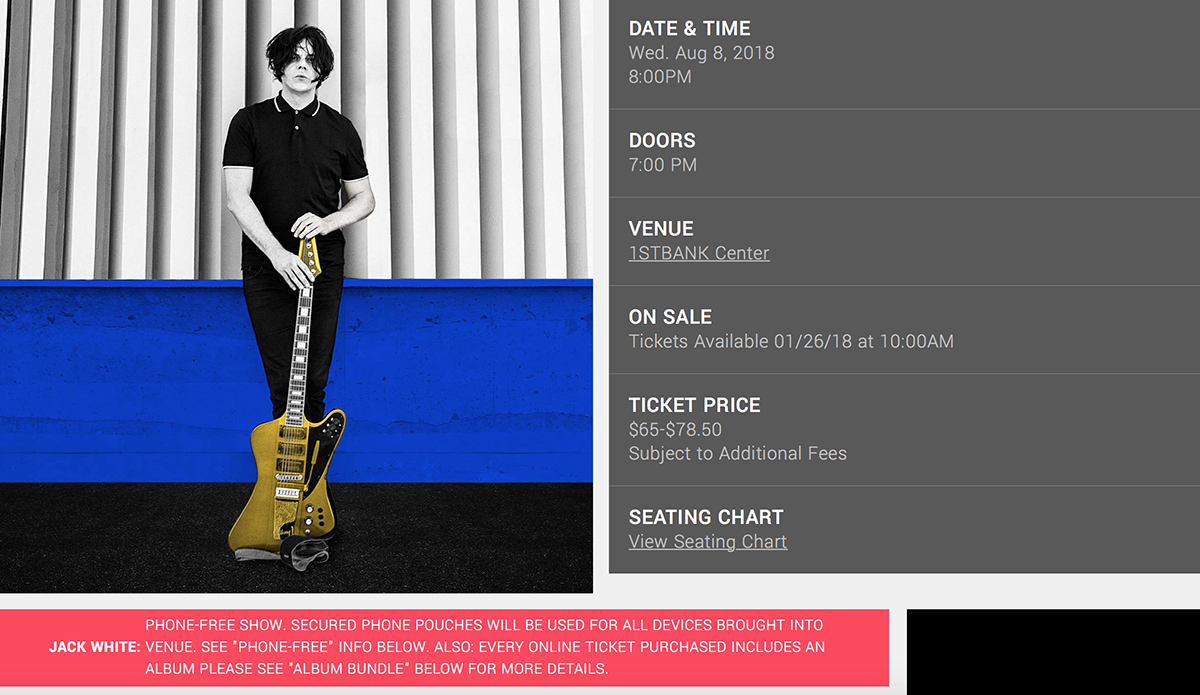 8 August 2018 • 1stBank Center • Broomfield, Colorado
I think Jack White is pure, natural musical genius. Check him out in the documentary It Might Get Loud. I even quoted him in a Request for Proposal I wrote for a content management system development project. The quote was — essentially — about being given a truckload of money and thereby killing creativity. The response from participating vendors was spectacular.
For his upcoming tour, Ticketmaster's Verified Fan process is being used. And there's an additional twist for attendees.
PLEASE NOTE: this is a PHONE-FREE show. No photos, video or audio recording devices allowed. We think you'll enjoy looking up from your gadgets for a little while and experience music and our shared love of it IN PERSON. Upon arrival at the venue, all phones and other photo or video-capturing gizmos will be secured in a Yondr pouch that will be unlocked at the end of the show. You keep your pouch-secured phone on you during the show and, if needed, can unlock your phone at any time in a designated Yondr Phone Zone located in the lobby or concourse. For those looking to do some social media postings, let us help you with that. Our official tour photographer will be posting photos and videos after the show at jackwhiteiii.com and the new Jack White Live Instagram account @officialjackwhitelive. Repost our photos & videos as much as you want and enjoy a phone-free, 100% human experience.
I've read about some artists going the "phone-free" route in order to prevent the floor from being flooded with cameras and other recording devices (including the ubiquitous smartphone) and this will be my first show in such an environment. I'm sure the phoneless anxiety will subside when the lights go down and Jack takes the stage.
I have to raise my hand and acknowledge I have been a contributing factor in the floor noise. It's in part driven by a desire to be a genuine concert photographer, capturing the ultimate rock star performers living out their ultimate rock star moments.
Call to Action
Think about all that's goin' on in the above tales of the ticket. In some cases, it's pure, helpless acknowledgment scalping is a problem. In others, it's a lot of machinations — smoke and mirrors — that circle around the problem without actually fundamentally solving the problem.
Sure. The simple solution is to sit it out and wait. Maybe, as the event date nears, the ticket prices will drop back down to face value, or even less — depending on the over-bought sellers' desperation. It also depends on how quick the uber-rich are to take the bait. But so much for being able to plan ahead with any degree of confidence. And so much for all those "convenience" charges that are imposed. And, for that matter, why even bother with all those smoke-and-mirror tactics from the first-sellers?
So what's next? Maybe contact Ticketmaster? Altitude? Do they care? After reading this, a sincere "yes" is hard to muster. How about those people we send to Washington, D.C., to represent us? They're too busy covering their butts and grandstanding. City councils? Bono? Bruce?
Who really cares? And how will the message resonate?
Is an online petition the answer? They're already out there.
Let's start by sharing. As they say, "Sharing is caring."
The resonance will likely come in volume. High volume.