Shop

Baseball Caps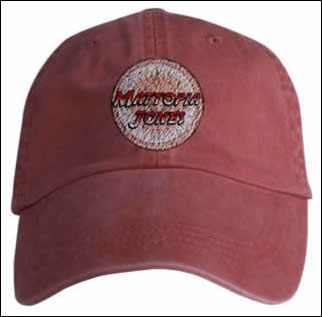 Put a lid on it!
The latest cap sports the Mattopia Jones logo
in glorious, full-color stitching.
Available now at Cafe Press
for the insanely low price of $21.99!
Mattimus: The Cap
The official cap of Mattheads around the globe.

Elegantly styled with the retro Mattimus logo on the front and the Mattopia Times slogan,
"All the world that's fit to 'Net," on the back.
SOLD OUT.