Music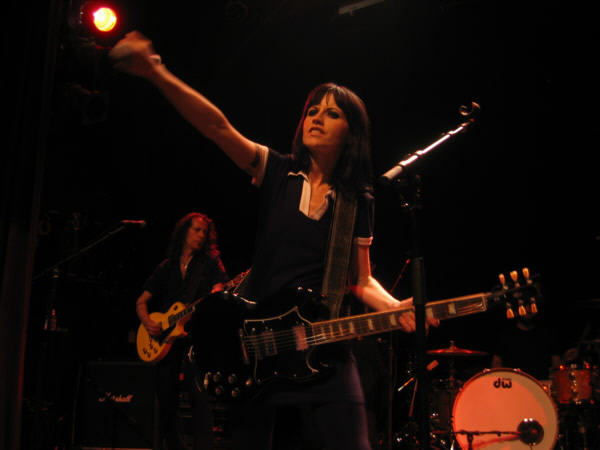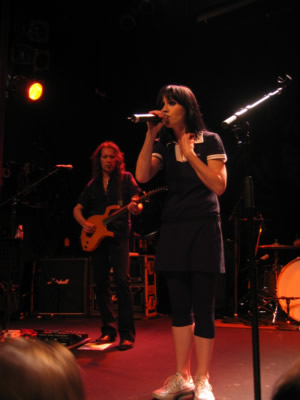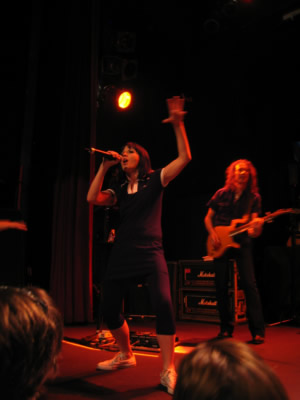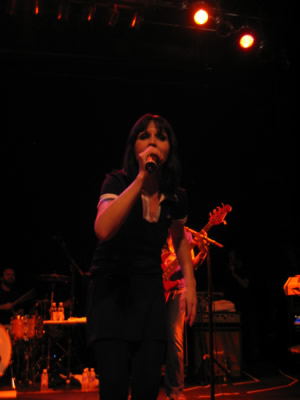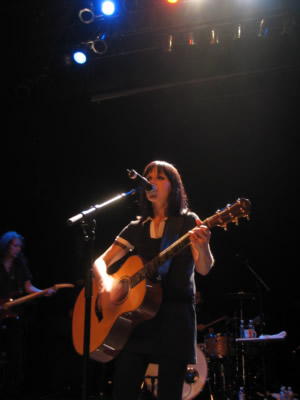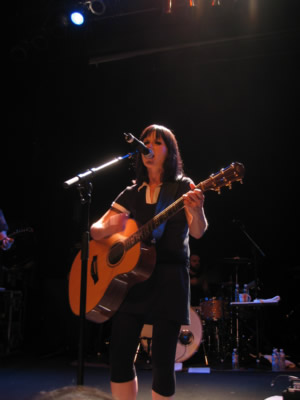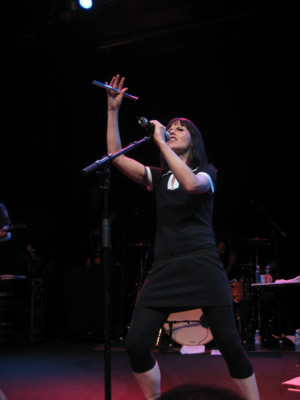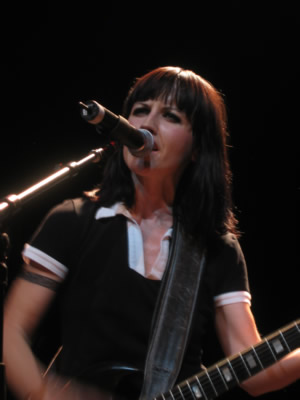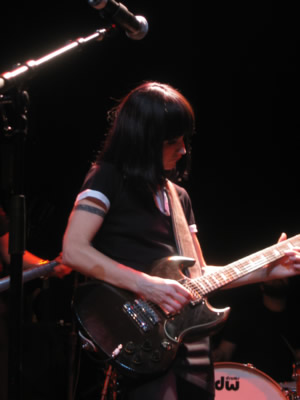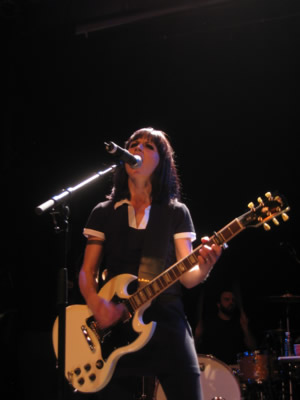 Photos: Matthew Anderson, The Mattopia Times
Dolores O'Riordan
Gothic Theatre
Denver, Colorado
17 July 2007
The set list:
Zombie
Angel Fire
Animal Instinct
Apple of My Eye
Ordinary Day
Linger
Human Spirit
Willow Pattern
Black Widow
Promises
Free to Decide
When You're Gone
I Can't Be With You
Loser
Salvation
When We Were Young
Encore:
Ode to My Family
Accept Things
October
Dreams
Are You Listening?
A few quick notes about the show:
I came equipped with my idiot box SureShot camera, only to see a woman next to me whippin' out a full-blown SLR on occasion. She wasn't press, either. Dang! I could've taken some truly righteous photos if I had my Digital Rebel with me.
At one point the keyboard player mucked up a song's intro. Dolores started singing Billy Joel's Piano Man as a way of egging him on a bit. Very cool.
The set list, as detailed above, was excellent, hitting on several songs from her new solo album as well as many classic Cranberries tunes. Dolores put on a fantastic, full 90-minute concert.
By the way, I saw The Cranberries in Amsterdam at the Heineken Music Hall back in 2002. It was great being in the more intimate Gothic Theatre; I actually got to shake her hand as she crossed the stage!
Dolores is extremely petite, but she also has quite a fit physique and her legendary, uniquely powerful voice was in full force.
I also need to give a "shout out" to Jessie Baylin, the opener. She has great stuff and I look forward to seeing her again.